A trip to North Carolina's Crystal Coast is the year's highlight for many families, but a vacation during the holidays can be even more exciting. Mix up your holiday traditions by planning a beach getaway with the benefits of off-season travel. Whether it's a fall celebration with food or winter get-together, as you gather with your loved ones this season, discover the benefits of booking your holiday vacation to the Crystal Coast with Emerald Isle Realty.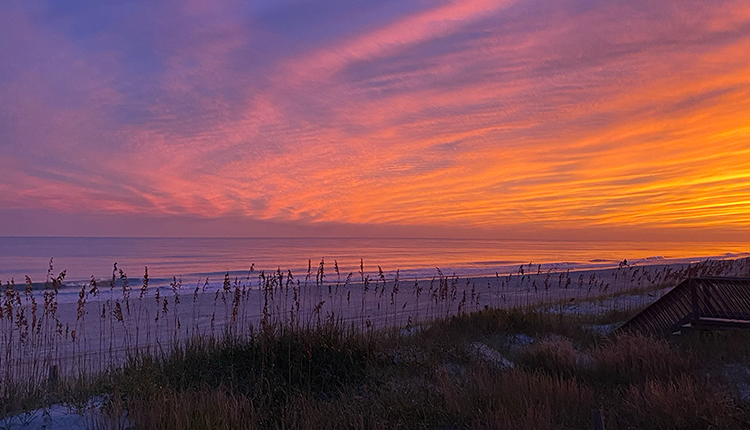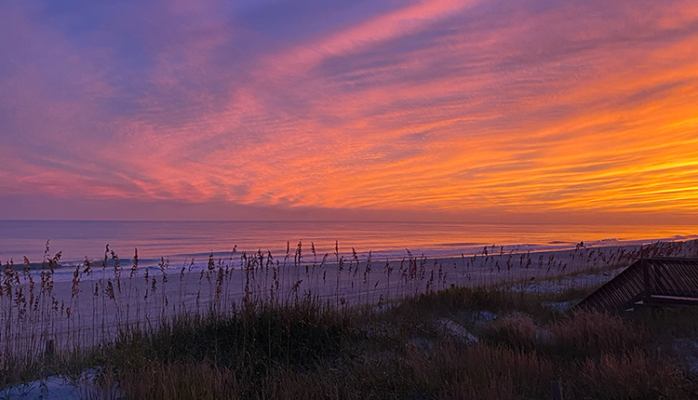 Create new holiday memories with your loved ones
Whether you're continuing annual holiday traditions or creating new ones, spending the most beautiful time of the year with your family is always memorable. The sunny days and cool evenings of fall and winter transform the Southern Outer Banks into an unforgettable destination.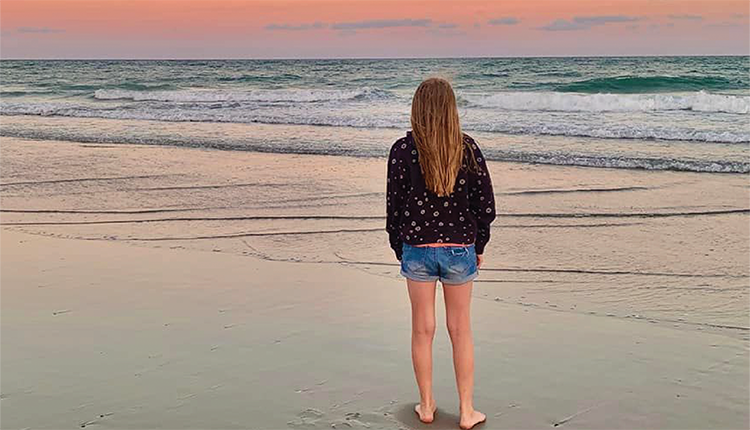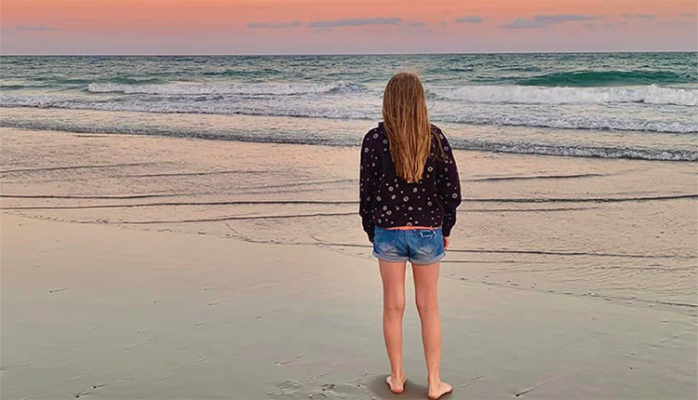 The fall and winter holidays take place during the off-season in Emerald Isle, and the coast becomes a getaway for families searching for some quality time together. There is nothing like shaking up the traditional holiday gathering by spending it with loved ones during a beach vacation.
The Crystal Coast is home to various charming beach communities waiting to be explored. You and your family could spend every day of the week visiting attractions, shopping and enjoying a tasty beverage at a local brewery or café along the coast. There are also plenty of restaurants serving up their take on Carolina seafood. Some may even offer seasonal menus highlighting traditional holiday flavors and ingredients.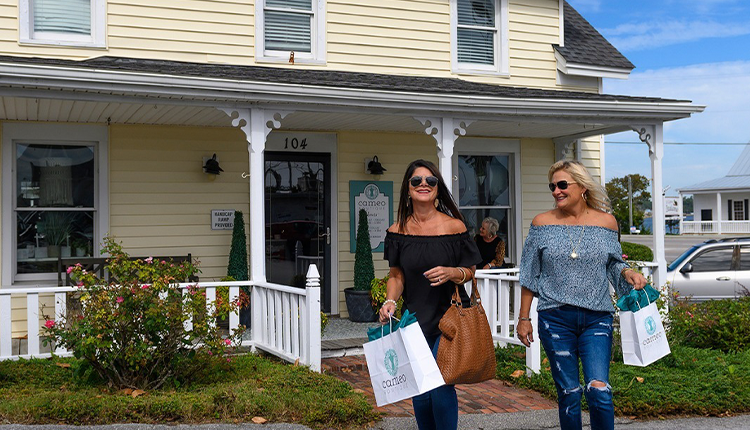 Whether you're giving the gift of travel or enjoying a vacation during the holiday seasons with us, Emerald Isle Realty is here to make those times even more enjoyable for your friends and family. The beautiful emerald green waters of the Atlantic create endless options for adventure and exploration.
The brisk mornings and mild afternoons also create the perfect climate for taking on any trails throughout the area. From the coastal woodlands of Croatan National Forest to the sandy paths of Fort Macon State Park, you and your vacation crew will love creating new outdoor traditions on the coast.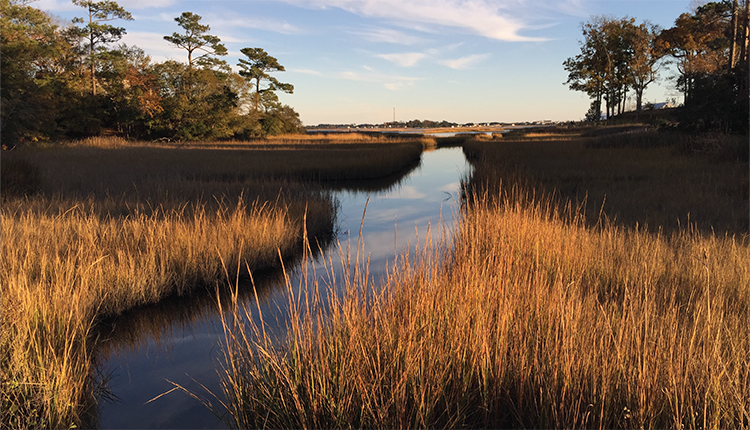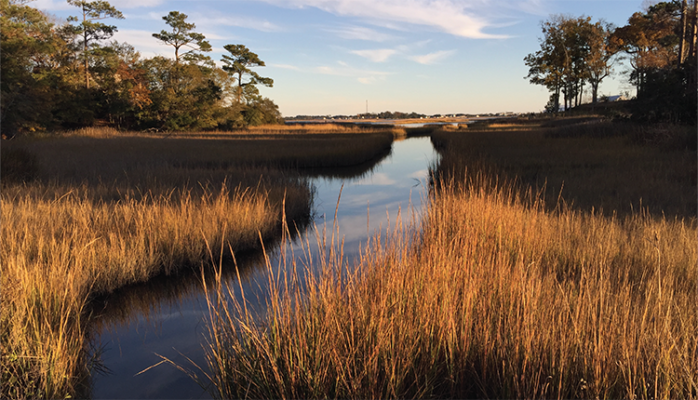 Enjoy comfortable and spacious accommodations for families small to large
Emerald Isle Realty offers more than 600 vacation properties throughout North Carolina's Crystal Coast. From charming beach cottages to cozy condos and duplexes, our Emerald Isle vacation rentals boast all the luxurious amenities for your family vacation. From Bogue Sound to the beach, each of our charming properties features a variety of desirable amenities to make your rental feel like home.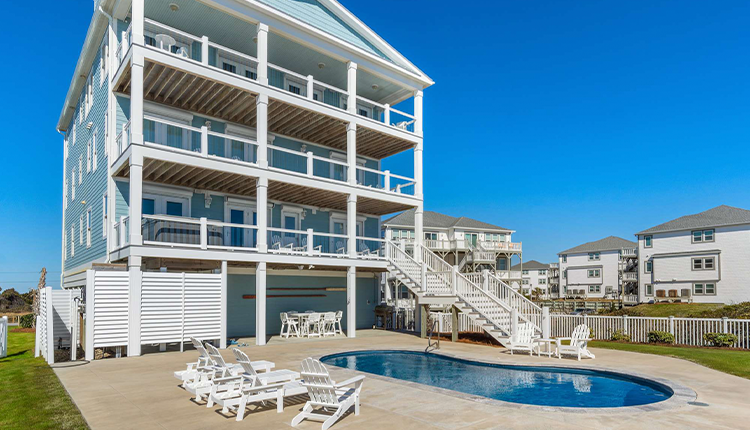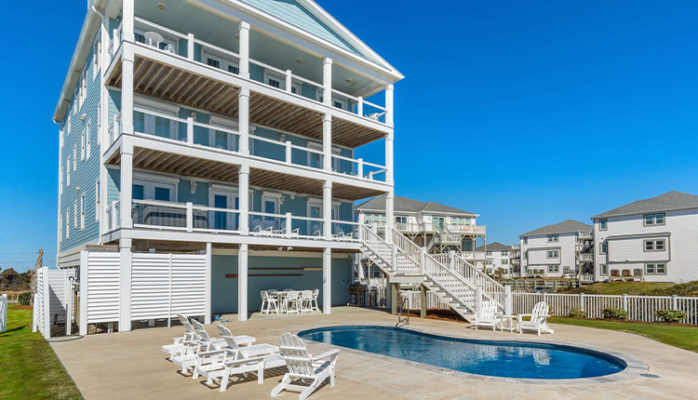 Wake up and bask in the sunrise from your oceanfront beach cottage. Or invite your extended family and friends to celebrate the season together in Emerald Isle for an even more memorable holiday getaway. This year, create your special dinner in a fantastic kitchen that gives you all the space you need. Emerald Isle Realty's properties provide you with modern kitchens, top-of-the-line appliances, and amenities that make it easier to prepare any special dinner for your loved ones.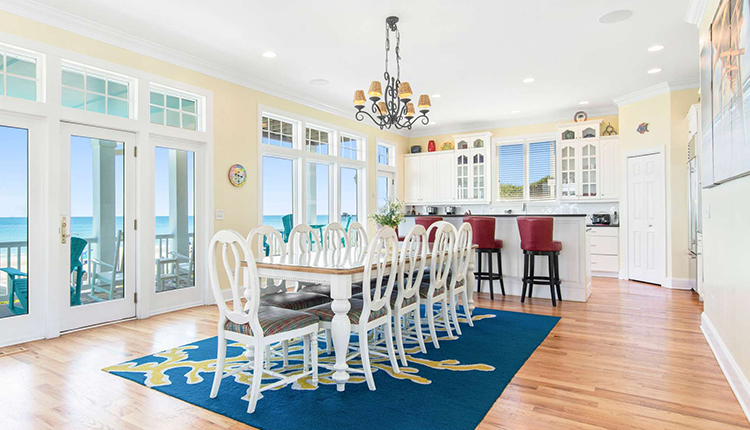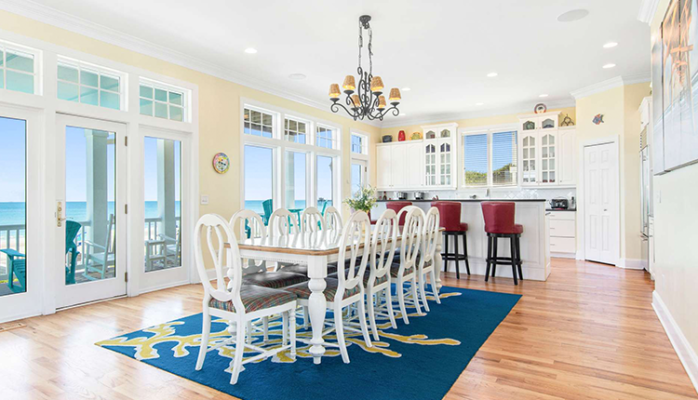 Get the best selection and rates on vacation rentals
Emerald Isle Realty has impressive Outer Banks vacation rental deals for every season. Fall and winter are known as the "off-season" on the Crystal Coast. The core group of annual visitors tend to enjoy the holidays back home and leave the treasures of Emerald Isle up for anyone's taking.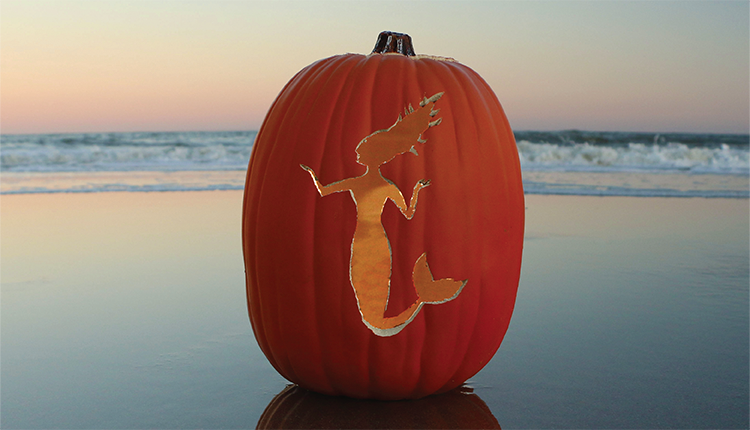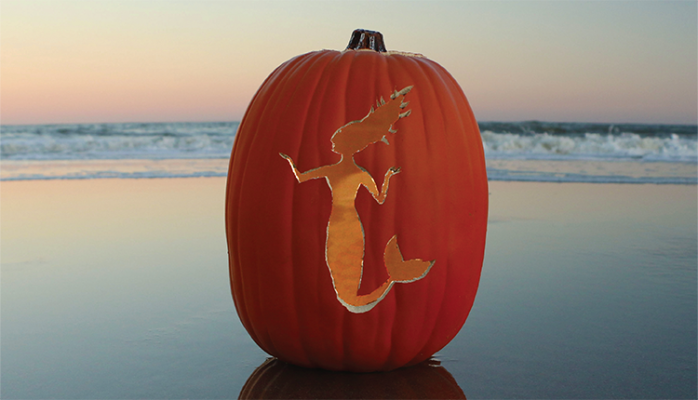 Planning a family vacation during the off-season will bring you many memorable moments and even more savings. Emerald Isle Realty provides monthly vacation rentals at reduced rates, so come visit and stay for a while! Many vacation properties are available for 28-day intervals during fall, spring and winter, and offer savings with significantly reduced rates. An extended stay on the coast is more than a gift for anyone – it's truly an experience.
Discover lots of great holiday celebrations and festivities taking place
North Carolina's Crystal Coast embraces the holiday festivities the same way it does summer! Fall and winter allow many visitors and locals to carry out the same family traditions celebrated at home. But wait, there's more! A holiday getaway to Emerald Isle is the perfect backdrop for any memorable winter vacation. With fewer crowds and small-town holiday decorations, you and your family will easily embrace the coast with a bit more cheer. Here's a glimpse at a few jolly festivals taking place this holiday season.
Celebrate the spirit of the season in Harker's Island. The Core Sound Waterfowl Museum & Heritage Center is hosting the third annual Gallery of Trees this year. This festive attraction allows local families and organizations to share their coastal stories through beautiful handmade decorations on crab pot trees on display throughout the museum. Be sure to look closely; Emerald Isle Realty will be decorating our own tree for this annual event! The Gallery of Trees will be displayed from November 18 through the first week of January.
Kick off the holidays with the Swansboro Christmas Flotilla on November 25! Every year on the Friday after Thanksgiving, visitors and locals gather at Swansboro's scenic waterfront and watch the twinkling parade of lights down the White Oak River. Seasonal music, hot chocolate, and a bit of magic to the event, and you might even catch a glimpse of Saint Nick!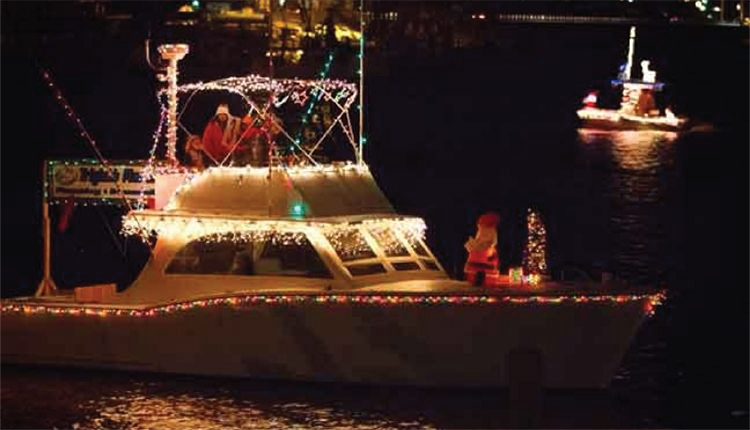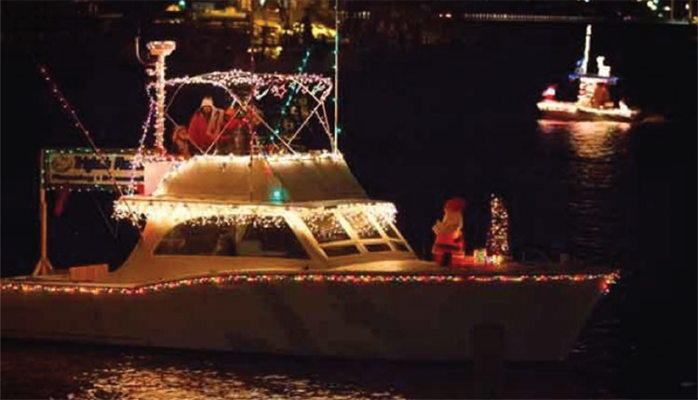 On Saturday, November 26, attend the annual Emerald Isle Christmas Parade and Tree Lighting. This holiday event is another fun way to ring in the Christmas season. The parade is held in the heart of town and features a line of floats that capture both the seasonal and coastal spirit.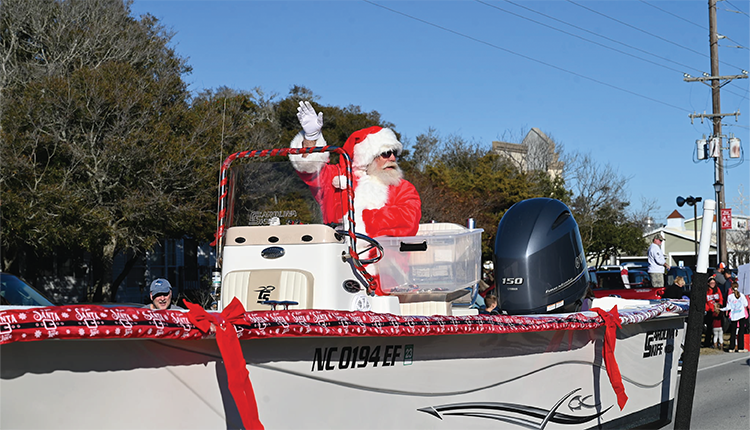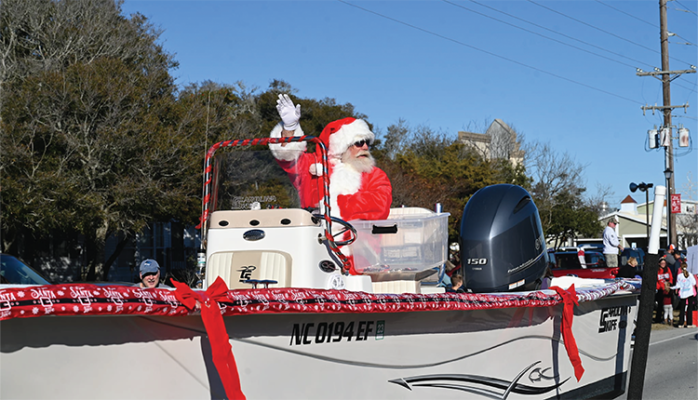 Over in the historic town of Beaufort, the waterfront community is known for giving it their all during the holiday season. Nothing compares to the spirit of a tight-knit community, and the holiday scenes beg for your adoration. Experience an illuminated look at the town's historic homes with the annual Christmas Candlelight Tour. The Beaufort Historical Association hosts the annual event taking place on December 10th. It's an experience you and your family will want to experience year after year. Ride through the neighborhoods on a double-decker bus with local carolers. You get a rare glimpse into historic homes, inns and churches, all elegantly decorated for the season.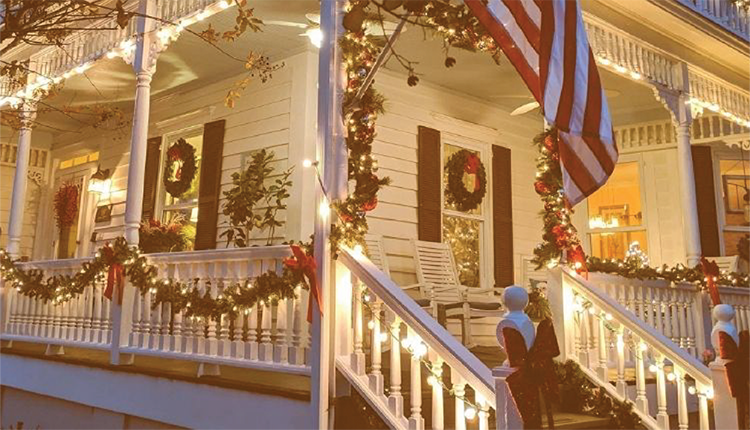 These are just a few festivals held on the Crystal Coast. Be sure to visit Emerald Isle Realty's events page for other celebrations and events held throughout the year.
Find plenty of ways to relax and unwind
Getaways during the off-season should be filled with fresh ocean air and sand between your toes. The beaches are spacious with fewer crowds and the views are beautiful throughout the island. With a less-busy coastline, you and your family can get more than your fair share of paradise.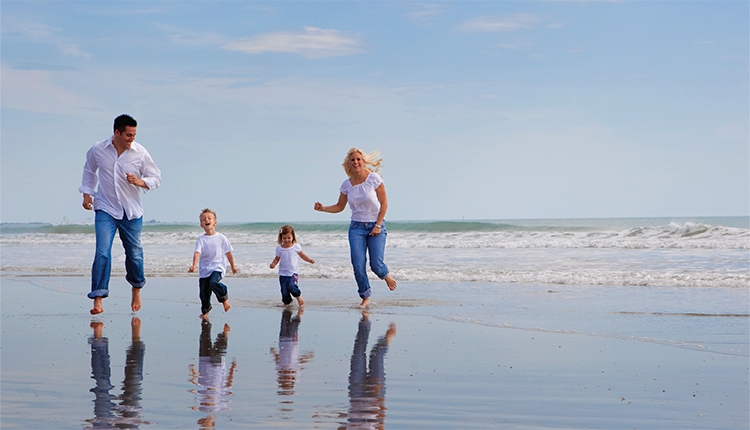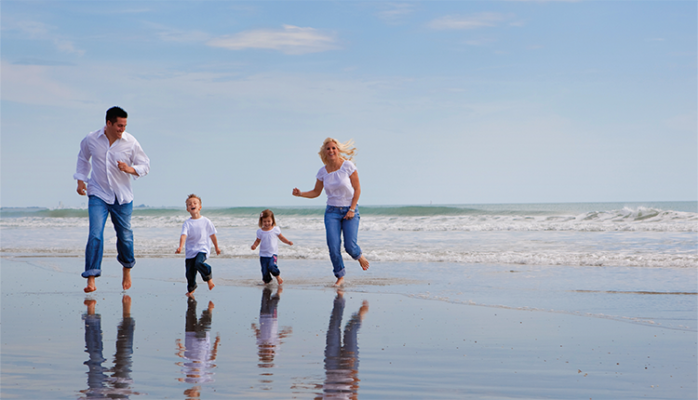 While temperatures are a bit cooler, the weather tends to remain mild throughout the fall and winter months, allowing guests to still get out and enjoy some of their favorite coastal activities. Escape the teeth-chattering cold or unrelenting heat and enjoy the peaceful, uncrowded beaches of North Carolina's Crystal Coast. There's nothing like waking up early and walking down the empty beach with a warm cup of coffee in hand. The sound of crashing waves is enough to put your soul at ease for the remainder of the year and beyond.
Be sure to catch a sunrise along the coast with a warm cup of coffee. These are equally impressive and make starting the day sooner much worth it. Emerald Isle is wonderful from sunrise to sunset any time of year but add some cheer and you have yourself a new family tradition for years to come!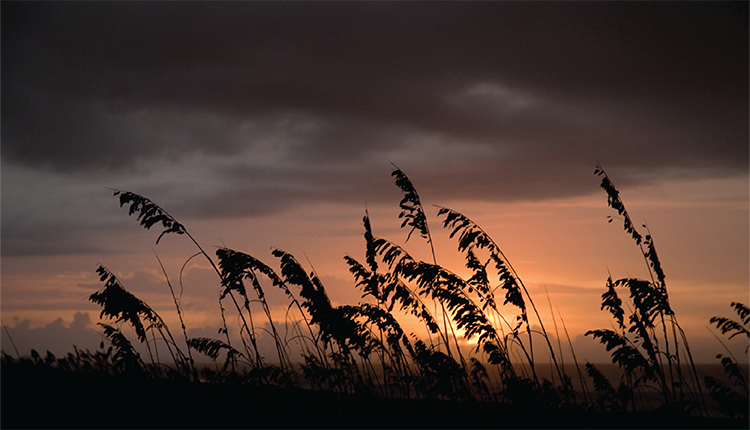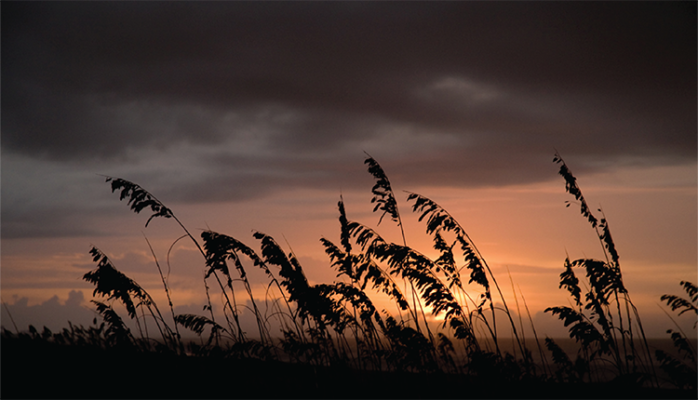 Book Your Holiday Getaway Today
Create new holiday traditions with your family on the Crystal Coast! Just pack your bags, and Emerald Isle Realty will help you with the rest. Let's start planning a memorable holiday getaway today.
Save it for Later