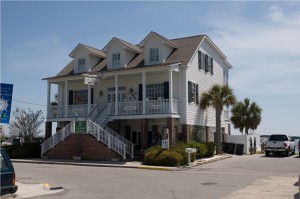 Known as the "Friendly City by the Sea," Swansboro, North Carolina is known for its small town appeal and colonial history. While the town itself is relatively quaint, it's booming with unspoiled beaches, a picturesque and historic downtown district and other attractions. Swansboro's history started in 1730 as a colonial port town first known as Swannsborough. Settlers in the town participated in various trades such as shipbuilding, lumber and finally commercial fishing.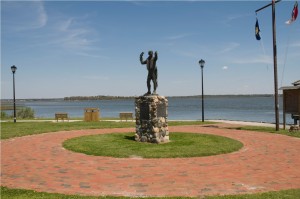 Today, the town retains its coastal heritage incorporating tourism in the downtown district where the town was established. A community also strong in patriotism, World War II made a huge impact on the economy and population of the town establishing the U.S. Marine Corps base, Camp Lejeune. The town was also prominent during the Civil War with the Huggins Island Fort, a battle site at the Bogue Inlet.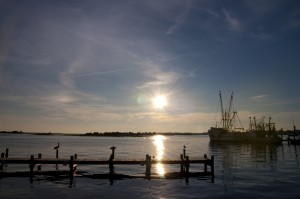 Located at the mouth of the White Oak River, Swansboro sits where the river meets the Atlantic placing the town in a prime location for outdoor activities such as: fishing, boating, and kayaking around the barrier islands are all popular activities. Riverfront Park is a great place to have a family picnic, enjoy the nature trail through the salt marshes or to watch a sunrise or sunset. Just south of Swansboro is Hammocks Beach State Park, popular for its pristine beaches and scenic hiking trails.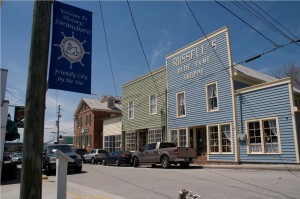 Today, Swansboro has become a hub along the Crystal Coast offering restaurants, boutiques and gift shops. The town is also a home to some exciting events such as the Arts by the Sea Festival, the Mullet Festival and the annual Christmas Flotilla. If fishing catches your attention, the town offers several fishing tournaments and seafood cook-offs.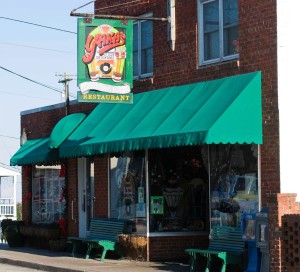 As you can imagine, seafood restaurants reign supreme in Swansboro. If dining on the water is what you're looking for than Icehouse Waterfront Restaurant is a great option where fish tacos are simply delicious. On highway 24 sits a local favorite, the Riverside Steak and Seafood Restaurant where homemade salad dressings, steaks and seafood are all areas of specialty. Try to plan your next visit to the Crystal Coast around one of Swansboro's festivals, an absolute must while you're here.