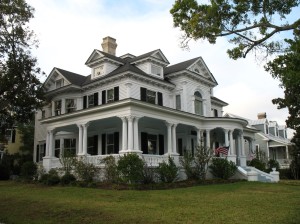 The second oldest town in North Carolina, as well the birthplace of Pepsi-Cola, the 300-year-old town of New Bern is a must place to visit (especially for history buffs with over 150 homes and buildings listed on the National Registry) while on vacation in Emerald Isle.
Only a short, one hour drive from your vacation home, start the day with breakfast at the popular Baker's Kitchen Restaurant and Bakery located in historic downtown. Have a hearty country fried chicken platter or choose from their delicious sections of omelets, pancakes and more. Plus this place serves breakfast all day long.
Your first stop will have to be the Birthplace of Pepsi-Cola that is just a quick walk from Baker's Kitchen Restaurant and Bakery. Old time charm is ready for you as you order a Pepsi Float and drink it at the original bar area and learn about the creation of the popular soft drink. There is no official tour, but the people working there can answer any question you might have.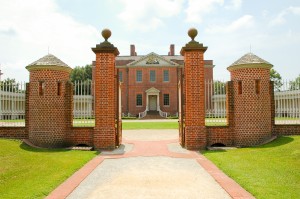 If you only made one stop in town it would be Tryon Palace hands down. It isn't often you get to be in the same place George Washington once was. This place is like taking a step back in time from the design and décor of the building itself down to the tour guides in full colonial attire. The gardens are an amazing sight to behold and there is even a working kitchen that features cooking demonstrations. Plan to spend most of the morning or afternoon here.
One of the most highly recommended places by locals for lunch is Morgan's Tavern & Grill. You will love the warm honey drizzled croissant or choose from a variety of sandwiches, burgers, seafood, soups, pasta and more, all at reasonable prices. The staff is also a great source of information about the town and area activities.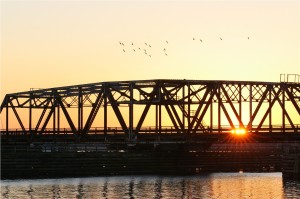 The best way to experience New Bern is by taking the trolley. Take a 90-minute trolley tour of downtown led by professional guides and learn things you normally wouldn't while on foot. Explore over three centuries of history with professional guides that give historical facts and narratives of the area.
Depending on when you are visiting New Bern, you will want to go out to the Farmer's Market. Leave back to your Emerald Isle vacation home with the freshest of produce, yummy baked goods, handmade jewelry and other items native to New Bern. Take your produce purchase back to your rental home and make a truly fresh dinner for you and your family that has the taste of New Bern.
New Bern offers the perfect opportunity for history buffs of all ages to explore over 300 years of history. This town is a must see on your next Crystal Coast area vacation.