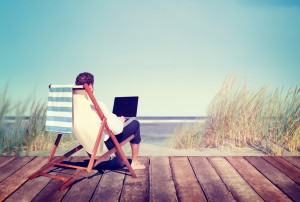 Amenities rank at the top of the list for travelers when choosing vacation rentals. Not only does Emerald Isle Realty offer some of the most spectacular vacation rentals the southern Outer Banks has to offer, but we offer a host of amenities, you simply can't resist.
Who wouldn't want to spend a day frolicking on the beach, taking in the beauty of the emerald waters, and then going back to your Emerald Isle, NC vacation rental only to take a dip in your own sparkling private pool?! Or maybe it's getting up first thing in the morning, before that first cup of coffee and jumping right in your own pool; what a way to start your day. You're in luck, as this top amenity is available in over 100 rentals!
Let's talk about taking the entire family on vacation, yes, we mean your pets too! There is no reason to leave Fido at home. We know it can be challenging to find Emerald Isle rentals that accept pets, but not anymore. With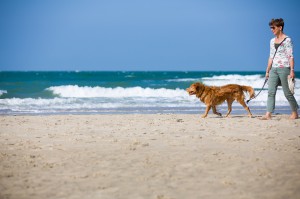 Realty can accommodate your whole family, Fido and all!
Many of our beautiful Emerald Isle, NC vacation rentals come completely equipped for your stay. With over 500 rentals that provide linens, an amenity that is well worth it, there is no need to pack and haul these essentials from home! And the best part is at the end of your vacation, you'll have that extra room for your vacation souvenirs! Be sure and look for properties that include Sand Castle or Island Sand Castle, as these are the rentals where the homeowner has included linens (sheets, bath and kitchen towels, etc.) at no additional cost to you. But don't worry if you find a vacation rental that doesn't include this service, it's still available to you through our linen services.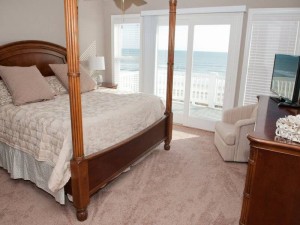 While we know you are getting away for a vacation, you still want to stay connected with the rest of the world on your mobile devices. Luckily almost all of our vacation rentals offer free high speed wireless Internet, so you can stay connected! P.S. Don't forget to post your vacation pics to Emerald Isle Realty's Facebook page. We love seeing how much fun you had!
Being on vacation doesn't necessarily mean you want to eat out every night. The good news is that nearly 300 of our Emerald Isle, NC rentals include either a gas or charcoal grill for your convenience. Our vacation rentals are fully equipped with all the kitchen essentials you'll need, but there's just something special about eating food fresh off the grill, yummy! So go ahead and fire up the charcoal grill or turn on the gas grill, and gather around for cocktails while dad grills up some of the freshest seafood around. Here's a little secret tip, the best time to grill is during one of our spectacular sunsets; guaranteed to be a memorable experience. Now it doesn't get any better than that!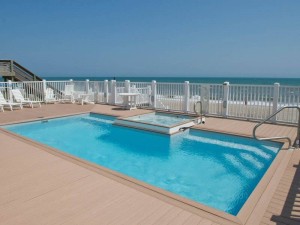 Are your favorite amenities a part of this list? What would you add? Elevator? Private hot tub? No matter your preferences, Emerald Isle Realty has a large number of options to choose from. Research additional amenities or give Emerald Isle Realty a call at (855) 891-1962, and let one of our vacation planning specialists help find you the perfect vacation rental.