Charlotte is the biggest city in North Carolina and provides residents with plenty of fast-food chains, shopping malls, and big-box businesses. While the cherished city has more than enough amenities for day-to-day life, sometimes you and the family need to take a break from the standard view of skyscrapers, highways and bright streetlights.
North Carolina's Crystal Coast is the perfect place to escape the hustle and bustle of the big city. Emerald Isle's paradise setting is the ideal location for play, beach and, most importantly, relaxation! With sunny beaches, exciting attractions, and various coastal activities, you will want to plan a beach weekend getaway from Charlotte to Emerald Isle.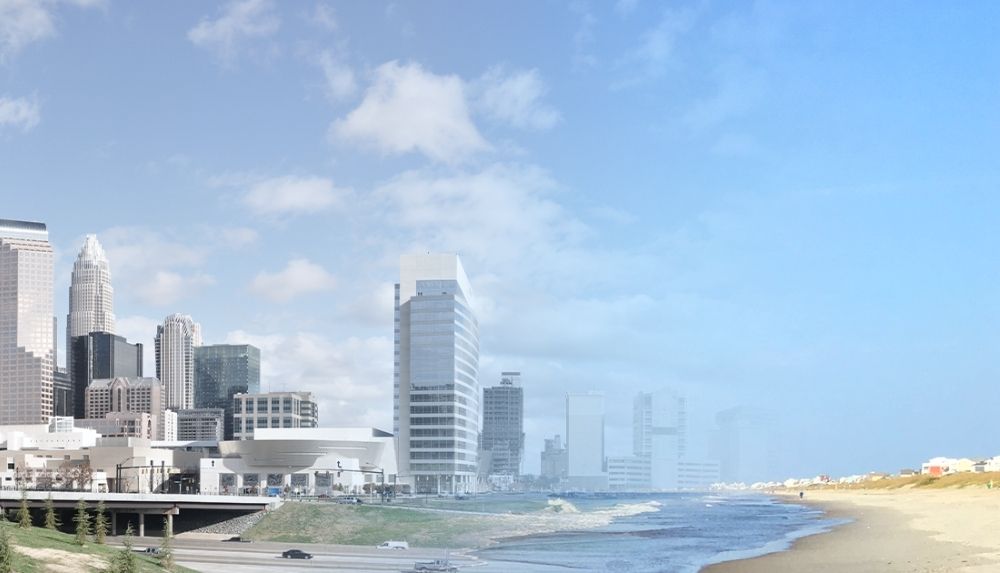 Unwind in the great outdoors
After escaping your metropolitan setting back home, you will be welcomed with plenty of opportunities to find adventure in the natural landscapes of North Carolina.
The Crystal Coast provides you with miles of beautiful shoreline, and Emerald Isle makes planning fun-filled days on the beach easy! There's enough soft, golden sand for you and the family to feel like you have the island to yourselves. Spend your mornings walking through the water and combing the beach for shells and the afternoons catching some rays or splashing through the endless supply of waves.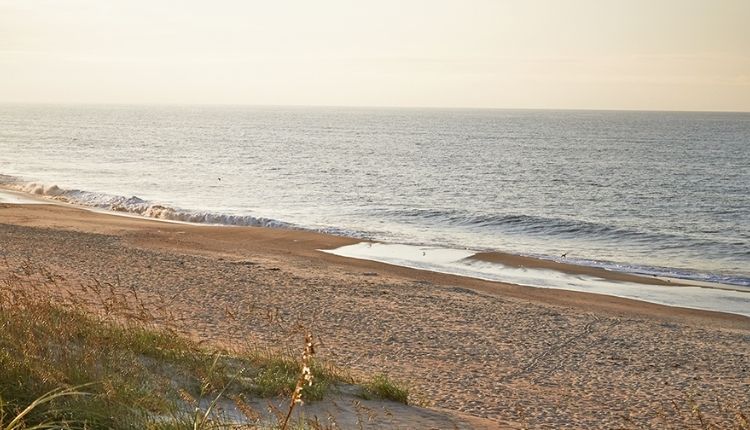 If you're looking to glide across the water and get a closer look at nature, launch your kayak from the Emerald Isle boat ramp and explore Bogue Sound. The natural, untapped environment in this area will give you a new kind of island experience. Bogue Sound provides you with nearly 25-miles of calm and inviting water. Each adventure is sure to be relaxing and filled with plenty of beautiful views. If you don't own a kayak, don't worry. You can conveniently rent one from one of the nearby local businesses.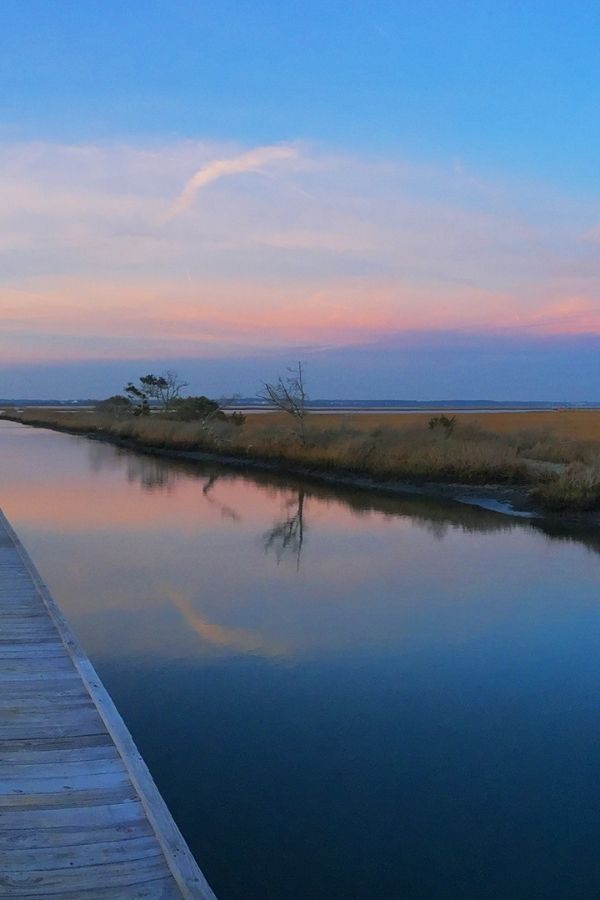 Another way to explore the great outdoors and get even closer is by taking a hike through Emerald Isle Woods Park. This 41-acre park provides you with a family-friendly trail filled with mild terrain and plenty of wildlife to enjoy during your adventure, so be sure to bring your binoculars. A variety of birds call these woods home. Be on the lookout for osprey, egrets, wading birds, woodpeckers, and other shorebirds.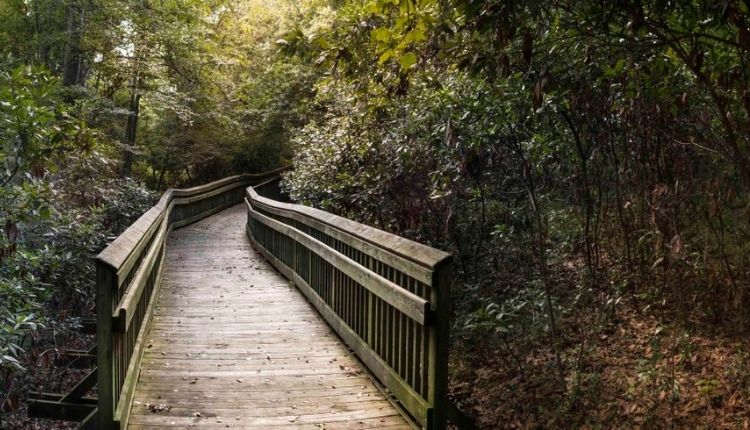 If you're looking to try something new or jump into some friendly competition, the maritime forest also boasts a disc golf course. The nine-hole course is a popular spot for visitors and locals alike. The trail meanders through the woods, and each basket offers you a new view before finally ending near Bogue Sound's shoreline.
Play like a local
There are more ways to look like an Emerald Isle local as you enjoy The Crystal Coast. You're bound to enjoy some of these local favorites, from having a picnic to enjoying craft beers.
Any reason to visit the beach is a good one. The fresh ocean air and soft sand provide you with the ideal setting for a picnic. Prepare some sandwiches in the kitchen of your beach cottage or pick up a few meals from a local eatery. Pick your spot on the beach, roll out a blanket and start enjoying the endless ocean views. Bask in the coastal vibe and enjoy the conversations and laughter that fill the afternoon. Picnics are a memorable vacation experience that you will enjoy thinking back on.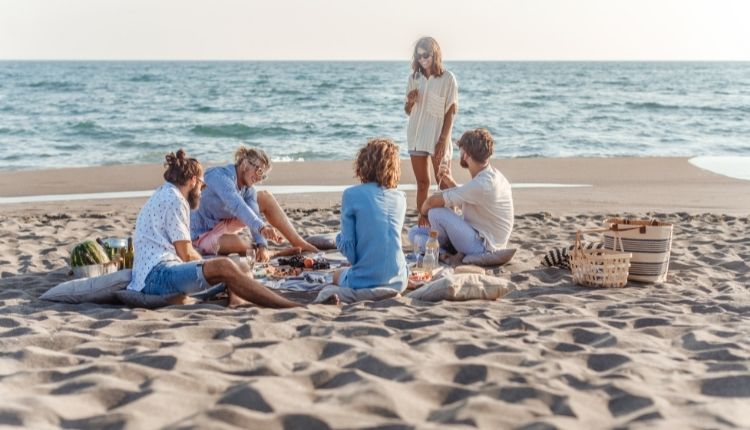 After a hearty meal, wash it down with a six-pack of locally brewed beer from Crystal Coast Brewing in Atlantic Beach. This family-owned brewhouse creates their beverages with local ingredients. The taproom is open year-round and provides you with 17 unique beverages to help catch those desired coastal vibes. If you're with the kids, don't worry. This family-friendly establishment offers sodas and water for the younger ones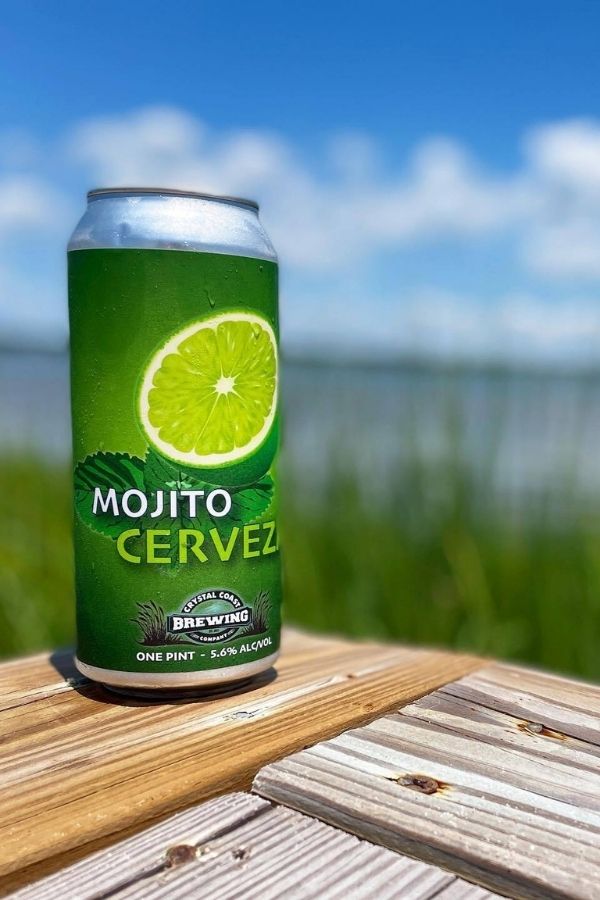 Get in a little retail therapy
While the beach is a rejuvenating experience, some might enjoy the relaxing qualities of shopping. Emerald Isle and the surrounding communities are filled with plenty of locally-owned shops, each with its own coastal style. Walk the path through Emerald Isle and visit the various charming boutiques and gift shops perfect for finding a dazzling piece of jewelry or gift for someone back home.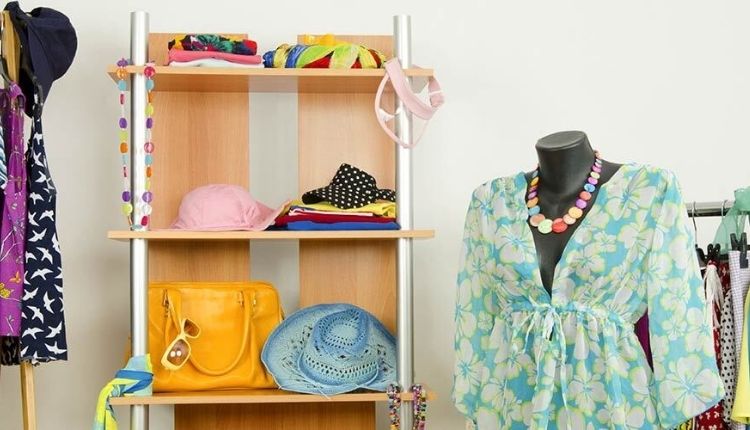 You can also take a short drive to Swansboro and walk through the shops in their historic downtown. Shopping along the waterfront provides shoppers with a memorable, coastal experience. You will enjoy wandering through a variety of quaint shops, boutiques, and art galleries, and you're sure to find the perfect item to remind you of your trip.
Take in the coastal culture
After spending some time soaking up the sun, soak up some of the local history of Beaufort with a visit to the Beaufort Historic Site. It's one of North Carolina's oldest towns, and there's a lot of history to explore in this charming community. You and the family will enjoy taking a self-guided tour of a collection of historic homes and structures located within the downtown area. Be sure to visit the Apothecary Shop and Doctor's Office to get a look at an authentic herb garden! This memorable activity is fun for visitors and history buffs alike and is a must while exploring the Crystal Coast.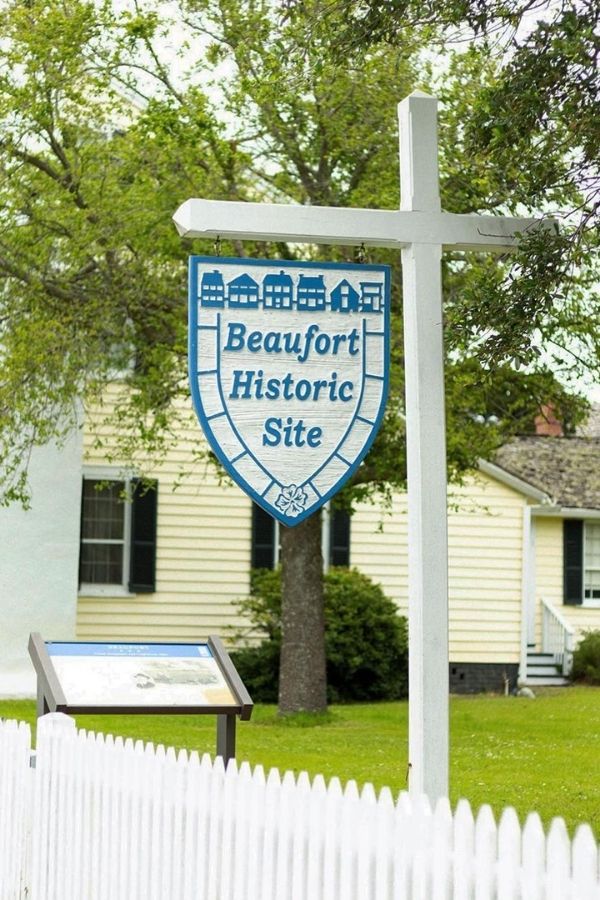 After scoping out some of the first structures ever built in North Carolina, be sure to visit New Bern and check out Tryon Palace. The sire was formerly known as the Governor's Palace and constructed in the late 1760s. This grand structure was the first capital of North Carolina and served as the home for Royal Governor Tryon and his family. Today, visitors can enjoy the mansion and explore an afternoon's walk through the 14-acres of exquisite gardens. Tryon Palace is undoubtedly a piece of North Carolina history that you won't want to miss.
Dine with a view
Experiencing the local cuisine is one of the highlights of any family beach vacation, and the experience is even more enchanting when you have a view to go along with it. There's quite the selection of places to eat along the coast, with each unique location putting its own spin on some classic dishes.
In one of Emerald Isle's neighboring communities, you can find Saltwater Grill in Swansboro. This restaurant boasts enchanting waterfront views and specializes in seafood. Each dish is prepared only with the top-of-the-catch local fish. They also boast a delicious selection of burgers and other staples.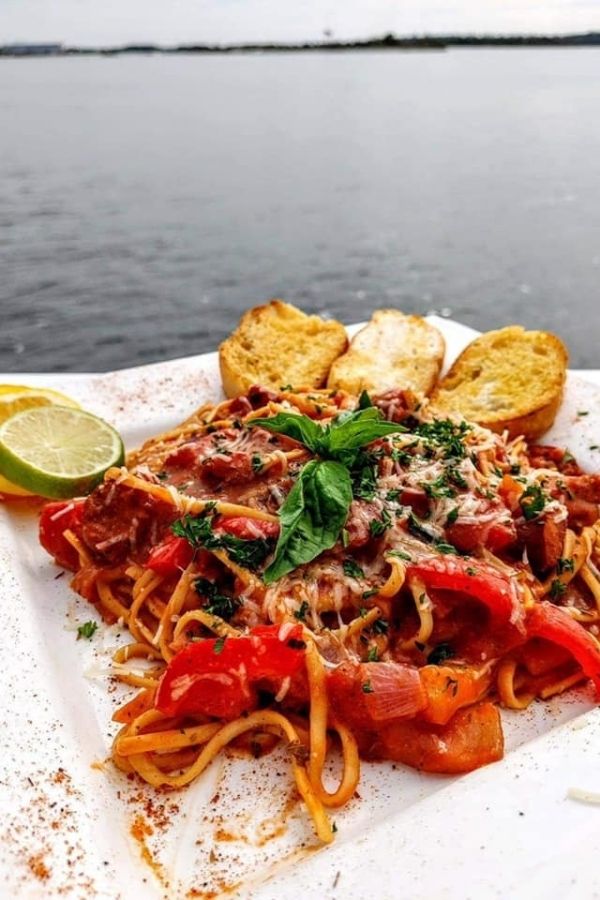 If you're craving a delicious sandwich or some Cajun-inspired dishes, head over to Morehead City and visit The Ruddy Duck Tavern. This unique restaurant sits over the water and the backside opens up to a dock! There, you can enjoy the beautiful, scenic water views while enjoying lunch or dinner. From original appetizers like their famous nachos to their Cioppino, there's something for everyone. Be sure to dine in the outside patio area so you can enjoy your meal while watching the boats come in!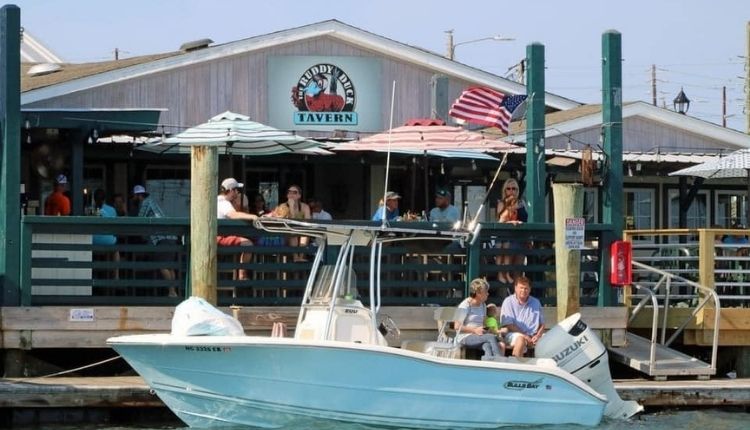 Your location to the ocean also provides you with a prime opportunity to pick up fresh seafood and ingredients needed for you to prepare dinner at your vacation rental. Be sure to make a stop at one of the local markets along Emerald Drive for fresh fish, shrimp, and anything else you may need for your coastal recipe. Forget about dining at the table inside, take things outside to the deck, enjoy an evening filled with salt-tinged air, great company and good food. Be sure to toast the coast and plan on serving dessert around sunset to make it even sweeter.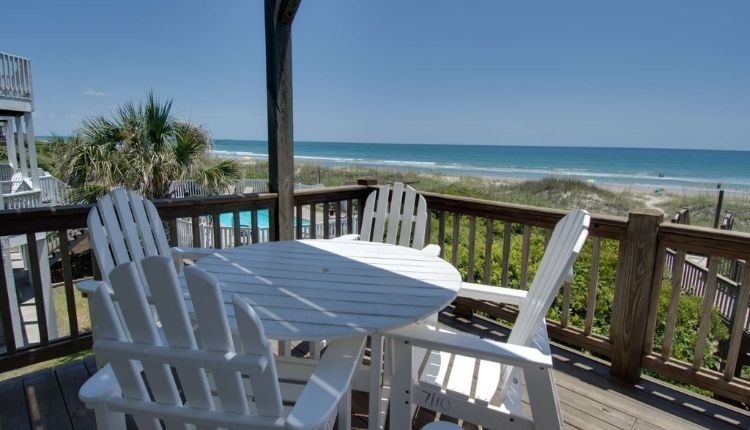 Find the perfect rental at the best rates
All the attractions of Emerald Isle are enough to convince you to start planning your next beach getaway. While the beach's magical waves will have you feeling refreshed, nothing compares to the feelings you get when you first walk into your private vacation rental! Emerald Isle Realty boasts more than 700 rental properties that will make your stay both comfortable and memorable.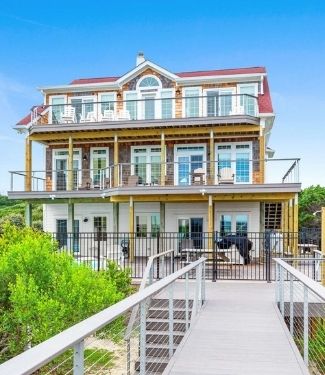 .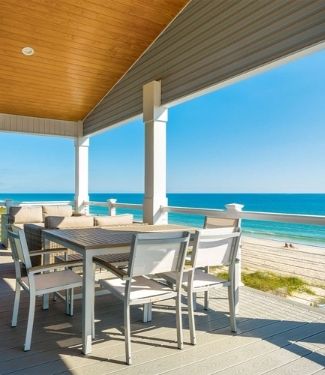 While staying in Emerald Isle, you can step outside any of the available vacation homes to find a view that begs you to stay, or better yet, come back year after year. Oceanfront rentals give you the luxury and privacy of having the beach right outside your back door, and our soundfront rentals turn Bogue Sound into your private backyard oasis. If sitting on the dock and gazing out at Bogue Sound or lying on the beach without any distractions sounds like the perfect way to soak in the coastal vibes, then Emerald Isle is the ultimate destination for you and your family.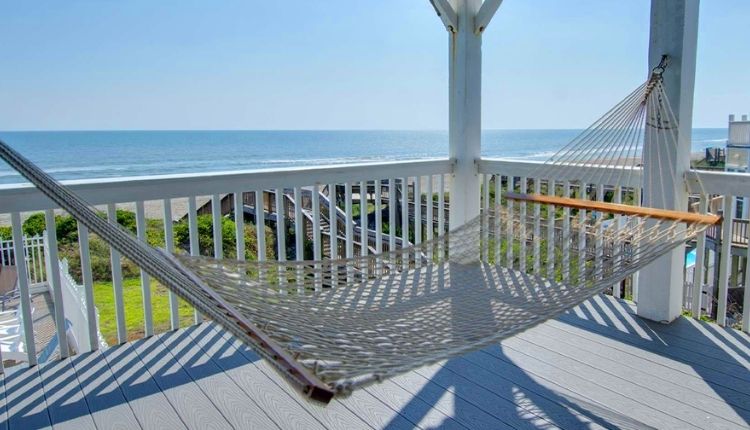 Replace the sounds of traffic with the symphony of the ocean and the breeze. It's time to see what the night sky looks like when it's illuminated with sparkling stars. Schedule your next beach getaway to Emerald Isle today!
Save it for Later