Ready to dive into the sun-soaked paradise that is Emerald Isle, North Carolina? Whether you're experiencing the coast for the first time or you're an annual visitor, it's never too early to start planning your next beach vacation to North Carolina's Crystal Coast.
If you're new to these emerald shores, we know a thing or two about the area that could help you make the most of your stay. From fascinating history to hidden gems, we've got the inside scoop on what to look out for when you're here.
Whether you're a seasoned angler or a beach lover looking for some sunny days, Emerald Isle's coastal lifestyle will have you hooked. And, when you're ready to rest, our luxurious vacation rentals are here to make your stay unforgettable. If you're looking to hype up your family or friends for the approaching vacation or looking to plan some new coastal activities, check out these 5 facts about Emerald Isle you might not know!
A History That Started on the High-Seas
While the Southern Outer Banks has become a destination for many to create vacation memories, it was once a key location for a variety of resources. Emerald Isle's rich history traces back to the Native American tribes that once called the Bogue Banks barrier island home. These indigenous peoples inhabited the area for hundreds of years before European colonial settlers arrived in the 1700s.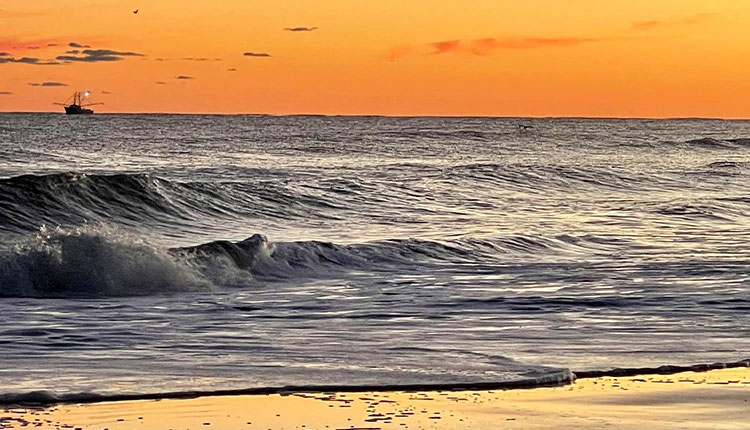 Those settlers discovered the island's abundant natural resources and turned to fishing and whaling to sustain themselves. Over time, this necessity for food became an economic driver for the region, as fishing and whaling industries flourished.
However, life on the Bogue Banks was not without its dangers. The island, including parts of Emerald Isle, was a popular spot for high-seas pirates, including the notorious Blackbeard. Pirates would use the island's remote coves and inlets to hide their ships and treasure.
Despite the risk of pirates, the colonial settlers persevered and built a thriving community on the Bogue Banks, setting the foundation for the Emerald Isle we know and love today.
The strategic location of the area surrounding Emerald Isle also proved to be of great significance during various historical conflicts. From the Revolutionary War to World War II, the region played a vital role in these significant events. In 1826, Fort Macon was constructed in the area, serving as a critical military base during these conflicts. Today, the fort is a treasured North Carolina State Park, offering visitors a glimpse into its fascinating past.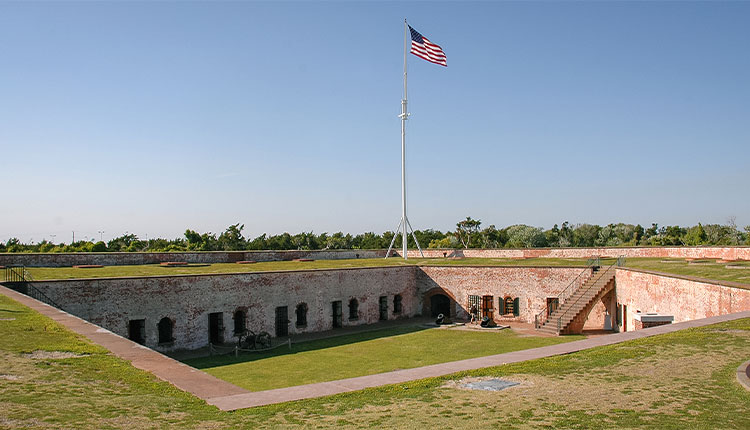 Divers also refer to this location as "The Graveyard of the Atlantic," and Morehead City is one of the top wreck-diving destinations in North Carolina. There are enough shipwrecks that you could dive into a different one each day for a month and still not see them all.
An array of war tankers and merchant ships line this area, mostly sent to the ocean's cold depths by German U-boats during World War II.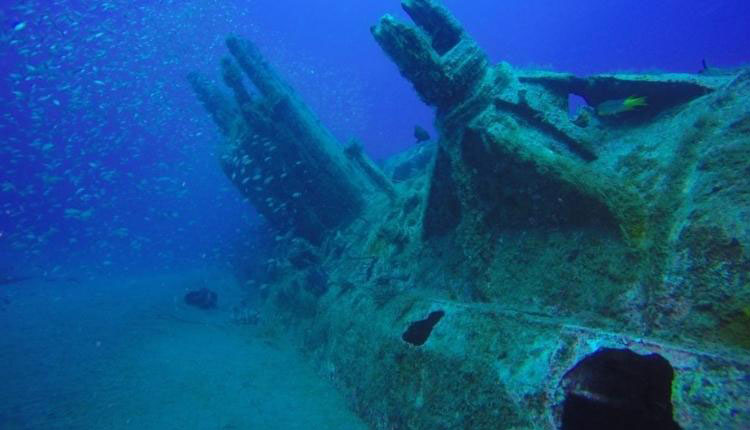 Through the years, the island has transformed from a fishing village to a beloved beach destination, drawing visitors from far and wide to soak up the sun, sand, and surf. So, the next time you stroll along the shores of Emerald Isle, take a moment to appreciate the island's fascinating past and the brave souls who carved out a life on these sandy shores.
Boasts the Clearest Waters in North Carolina
North Carolina boasts more than 200 miles of stunning coastline, but for those seeking the ultimate beach experience, Emerald Isle is the place to visit. The Crystal Coast defies expectations with its crystal-clear waters reminiscent of the turquoise hues found in the Caribbean.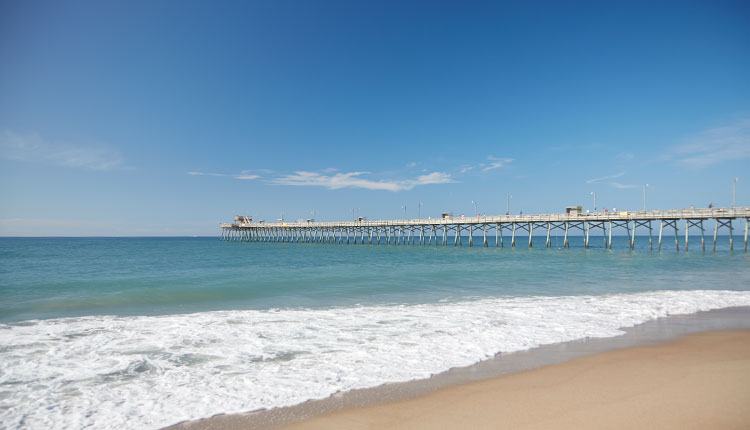 This coastal location is home to some of the bluest water you'll find in the state, with pristine golden sand beaches to match. Whether you're looking to relax on the beach or take a dip in the refreshing waters, Emerald Isle offers an unbeatable coastal experience. With its crystal-clear waters and unspoiled beaches, the Crystal Coast remains a hidden gem in North Carolina's stunning coastal landscape.
Recognized as a Top Beach Spot in North Carolina
Emerald Isle has been recognized as a "top beach spot" numerous times, and even took the top spot with US News! This coastal community is a beloved destination for families seeking a relaxing beach getaway. With miles of pristine coastline, it's no wonder that visitors return year after year. From the Bogue Inlet fishing pier to the laid-back atmosphere, there are plenty of reasons to choose this stretch of coastline as your go-to beach destination.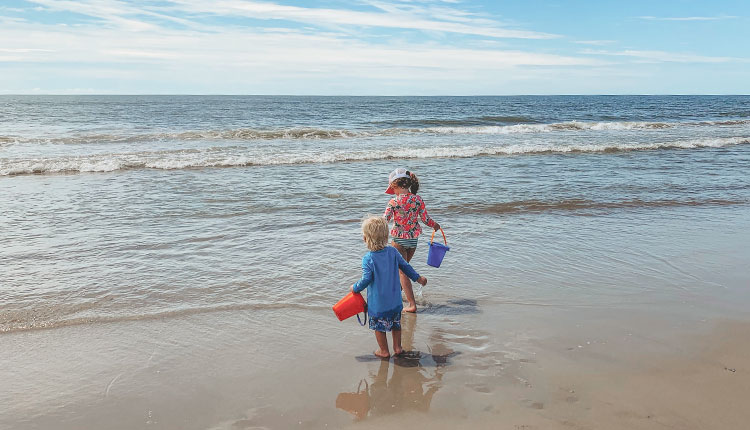 Emerald Isle beaches are perfect for swimming, sunbathing and enjoying a variety of beach activities. Plus, Emerald Isle Realty has a wide selection of vacation properties nearby or on the beach as well. Many of these rentals provide you with luxurious amenities so you'll have everything you need for a fun-filled day in the sun.
Located on the Crystal Coast, Emerald Isle is just a stone's throw away from other popular destinations like Indian Beach, Pine Knoll Shores and Cape Lookout National Seashore. While visiting, you and your vacation crew can explore the area's rich natural beauty and even pay a visit to the North Carolina Aquarium at Pine Knoll Shores.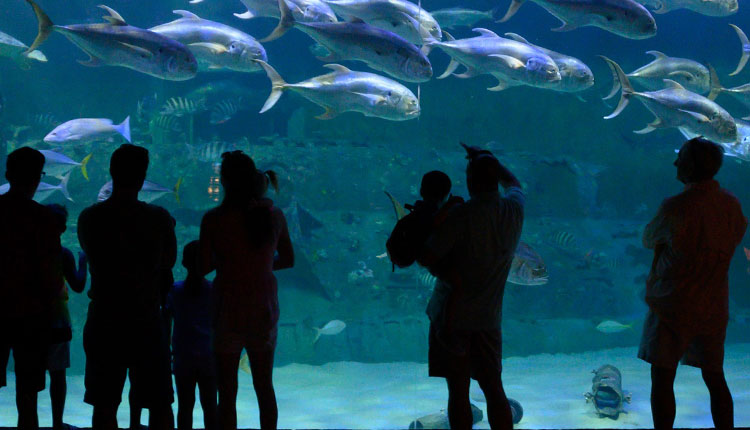 Whether you're looking for a tranquil escape or an action-packed beach adventure, Emerald Isle has something for everyone. Get ready to experience one of the most beloved stretches of sand on the Crystal Coast.
A Safe Haven for Sea Turtles
As one of Emerald Isle's most cherished inhabitants, sea turtles are a top priority for the area's conservation efforts. In fact, the destination has been designated as an official sea turtle sanctuary, demonstrating its commitment to preserving these magnificent creatures and their natural habitat.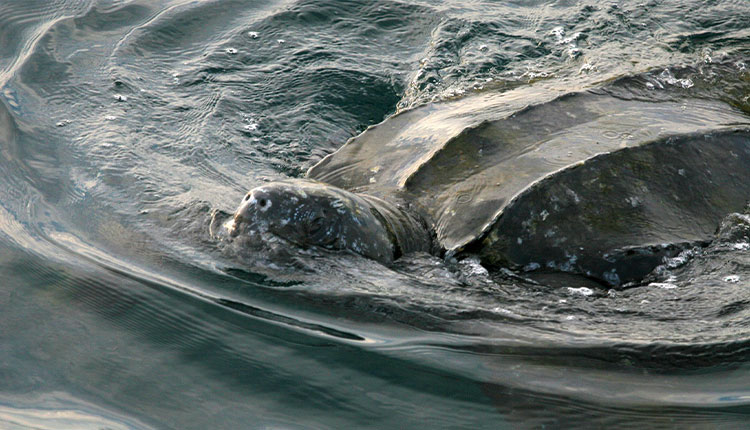 From May to November, North Carolina experiences a surge in sea turtle nesting and hatching, which spans the entire East Coast and reaches as far south as Florida. During this period, female sea turtles as old as 30 years will embark on a journey of thousands of miles to lay their eggs on the very same beach where they hatched themselves.
This fascinating cycle is one of nature's most intriguing phenomena, and Emerald Isle takes great care to protect it. The area's conservation efforts include strict regulations on beach lighting, which can confuse sea turtle hatchlings and draw them away from the ocean. Additionally, beachgoers are urged to follow guidelines to avoid disturbing the nesting sites and to ensure that the sea turtle hatchlings have a clear path to the water.
By working to preserve the sea turtle nesting season, Emerald Isle is not only protecting an important part of the local ecosystem but also providing visitors with a unique opportunity to witness one of nature's most incredible events. So, whether you're a conservation enthusiast or simply seeking an unforgettable beach experience, be sure to visit Emerald Isle during sea turtle nesting season to witness this incredible sight firsthand.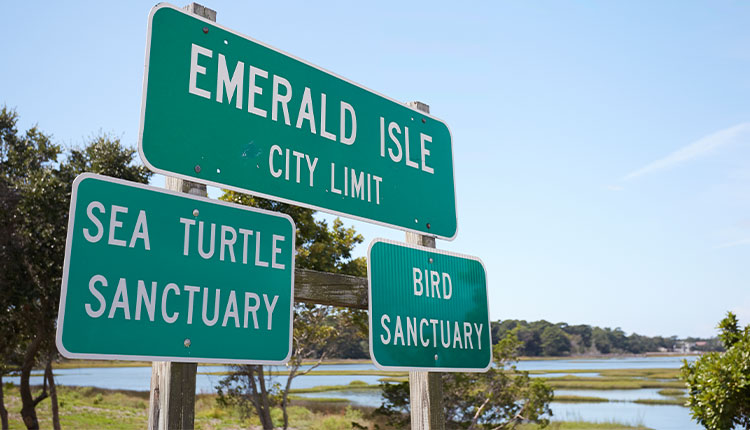 The Largest Selection of Vacation Rentals
The Crystal Coast is a popular vacation destination with several charming beach communities offering ways to make your visit even more enjoyable. Emerald Isle is near all of those, plus, this coastal town has the largest selection of vacation rentals in the Southern Outer Banks. Emerald Isle Realty boasts more than 600 vacation properties for you to choose from. Whether you're looking for a quaint condo to escape to or a cottage, there is something for everyone in Emerald Isle.
One of the biggest joys of vacation rentals in Emerald Isle is the opportunity to experience the stunning natural beauty of the area up close. From the emerald, green waters of the Atlantic Ocean to the lush greenery surrounding Bogue Sound, the coastal dreamscape in Emerald Isle is truly breathtaking.
In addition to the natural beauty of the area, Emerald Isle Realty's vacation properties offer a range of amenities that make your stay more comfortable and enjoyable. Many vacation rentals come equipped with everything you need before you head out the door for a fun-filled day at the beach. Some properties also offer private pools, hot tubs and outdoor grills, making it easy to relax and enjoy the beautiful surroundings.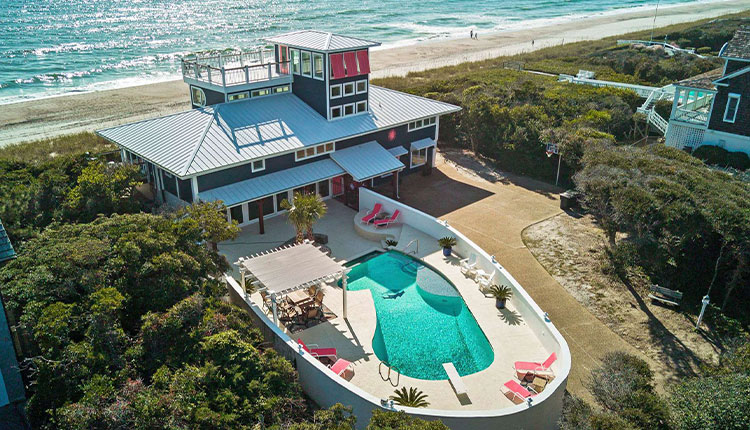 And with a variety of sizes and price points available, it's easy to find the vacation property that fits your budget and your needs. Whether you're planning a romantic getaway for two or a family vacation with kids, Emerald Isle has something for everyone.
Plan Your Vacation to Emerald Isle Today
Get ready to impress your vacation squad with some insider knowledge about Emerald Isle, North Carolina! After discovering the fascinating history, stunning natural beauty, and unique experiences that await in this beach paradise, your friends and family will be counting down the days until your next vacation.
But before you start packing your bags, make sure to secure the perfect North Carolina beach rentals with Emerald Isle Realty. With a wide variety of options, from cozy beach houses to spacious oceanfront rentals, you can find the perfect home away from home for your dream beach vacation. So don't wait – start planning your next adventure in Emerald Isle today and let us save you a prime spot on the sandy shores!
Save it for Later