Vacations provide us with the opportunity to take a break from our daily routine and refresh our outlook on life. They give us a chance to discover new places and experience new adventures. Emerald Isle is the ultimate destination for any family or group looking to make the most of their getaway while keeping it affordable. Emerald Isle Realty is here to make planning your trip a breeze and offers a wide variety of charming North Carolina vacation homes perfect for your first or next visit. As you continue to organize your trip, read on to discover various activities that are either free or nearly free for your next island vacation.
Hit the Beach
Emerald Isle is on North Carolina's Crystal Coast, and the sight of the endless ocean lives up to the name. With rolling waves on repeat, plenty of space for laying out, miles of soft sands and shoreline, your family will feel like they're in paradise. You can enjoy pulling out a chair, soaking up the sun and reading a book as your kids laugh while splashing through the infinite supply of refreshing waves.
The beaches are also perfect for anyone looking to learn how to surf, and there are a handful of local shops offering lessons and rentals. They're also great for solo wave sessions that aren't too challenging but still fun to take on.
Beach days are a favorite of locals and visitors alike, and both will agree that it's one of the best free activities to enjoy during your Emerald Isle vacation.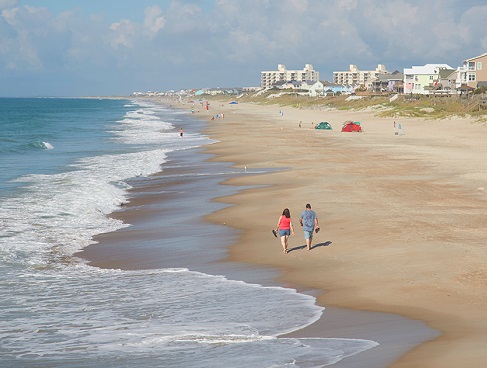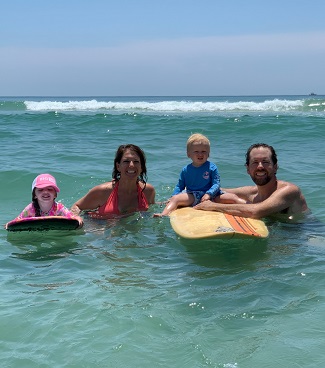 Find a Unique Souvenir
Emerald Isle is filled with souvenir shops perfect for gifts, but nothing compares to the vibrant shells that roll in with the tide every day. Shelling is a favorite pastime in this town. While you're visiting, find yourself a one-of-a-kind keepsake to take home with you. Be sure to plan some time to go shelling along the shoreline and find yourself a coastal treasure.
Colorful shells, sand dollars and shark teeth can be found by walking up and down the shore, and it's an excellent activity for all ages to participate in. It's modern-day treasure hunting fun for the whole family; don't forget to bring a jar or bag to collect your findings!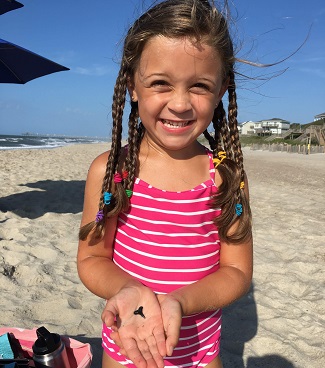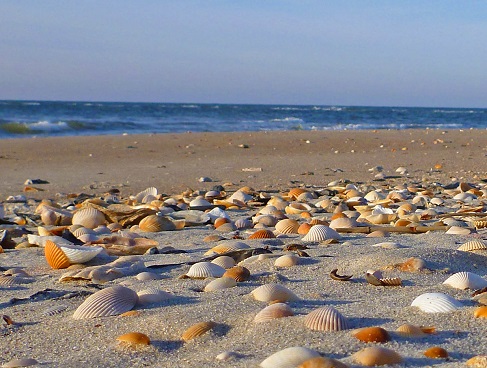 Visit the Majestic Horses of Shackleford Banks
While planning your trip to Emerald Isle, be sure to schedule a visit to Shackleford Banks. This barrier island is located between Beaufort Inlet and Cape Lookout. Getting there is an adventure itself. It's only accessible by catching a ride on a ferry or boat.
Shackleford Banks boasts hiking trails, plenty of spots for swimming and it's also home to various coastal critters. One of the allures of this natural habitat is the wild horses! These majestic animals are indeed a sight to see as they roam the shoreline and take shelter in the maritime forests of this remote island. The horses live off the seagrasses and other vegetation in the area and drink from ponds or dig for their freshwater sources during dewy mornings or rainy days. Be sure to bring your camera. You and your family will want to capture these moments to remember forever!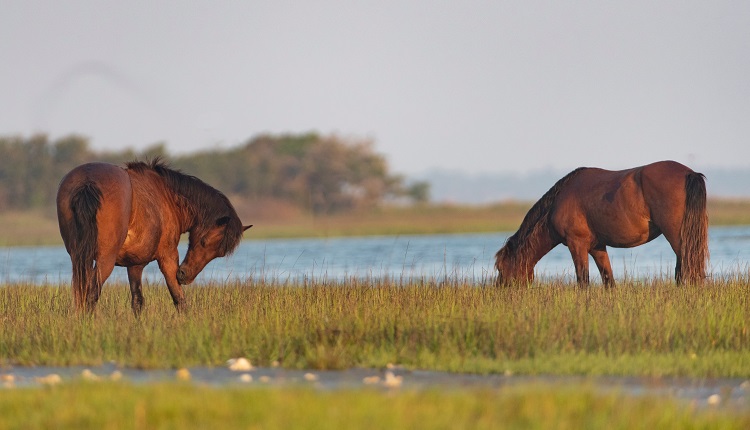 Take a Picture with the Diamond Lady
Not too far from Shackleford Banks are the stunning coastal views at Cape Lookout National Seashore! This serene location is popular with locals and visitors alike and is home to our Diamond Lady — the bold, black and white Cape Lookout Lighthouse.
This beautiful, iconic structure is the perfect background for any vacation photo and is truly a sight to see. You and your family can visit this Crystal Coast landmark from mid-May through September, and you can even climb to the top to get a better view of the island.
The charming remote beaches of Cape Lookout are also an excellent location for relaxing and taking in all the scenic beauty of the surrounding area.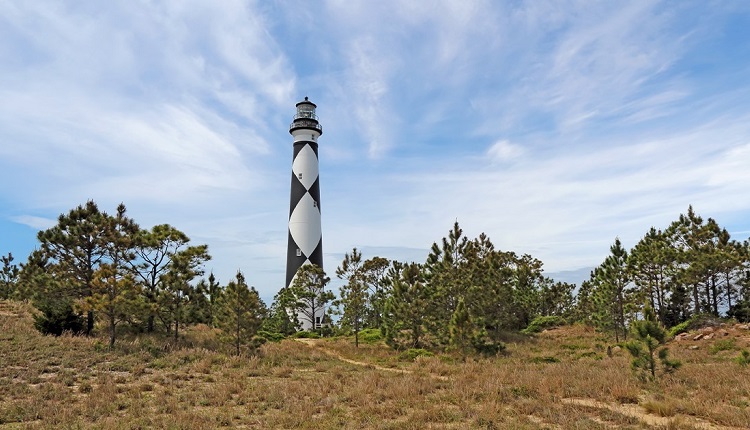 Capture Memories of Bogue Inlet Pier
Another Emerald Isle treasure you'll want to visit is Bogue Inlet Pier! While it has gained quite the reputation as a prime location for fishing, it's also excellent for birdwatching and getting an elevated look at Emerald Isle. The pier stretches about 1,000 feet into the Atlantic and is ideal for walks that will give you views of the large stretches of beach from either side.
Be sure to plan a late-afternoon visit so you can take plenty of photos of those famous ocean sunsets. If your group is looking for an impromptu photoshoot session though, the underside of the pier provides impressive backgrounds and great lighting for some fantastic shots.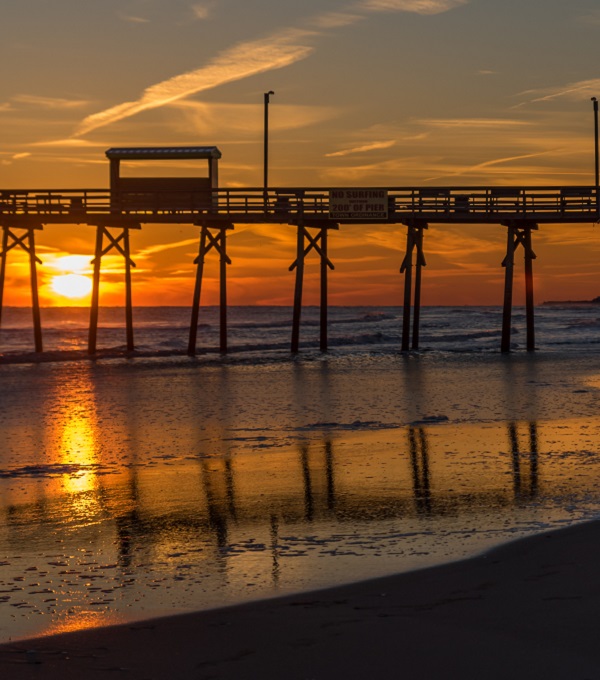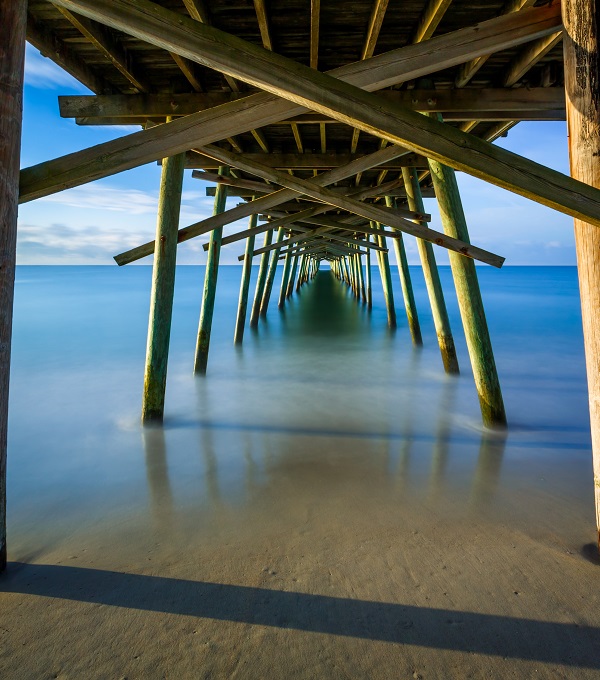 Get on the Water
Spend a day experiencing the smooth waters of Bogue Sound by kayak or SUP. Kayaking and paddle boarding the sound can be a fun activity to enjoy by yourself or with a group. This tidal estuary provides you with miles of shallow water and is the perfect setting for beginners and advanced paddlers alike.
The barrier island prevents the strong ocean currents and waves from creeping in, allowing for a smooth, relaxing time on the water. A variety of birds nest along the shallow waters of Bogue Sound and make it a hot spot for bird watchers. Be sure to pack your camera to snap some shots!

Have a Picnic at Fort Macon State Park
North Carolina is rich in history and Emerald Isle is near the historic Fort Macon State Park. The site is popular among history enthusiasts of all ages! It provides visitors with the opportunity to explore the barracks, visit the armories where soldiers stored their protection, and even get up-close and personal with an authentic cannon.
Fort Macon is more than just a museum. This historic site has pavilions scattered around the grounds that are great for setting up a family picnic. The various covered spots all have great views of the park and are conveniently close to restrooms. From June through Labor Day, there's also a refreshment stand open near the park's bathhouse.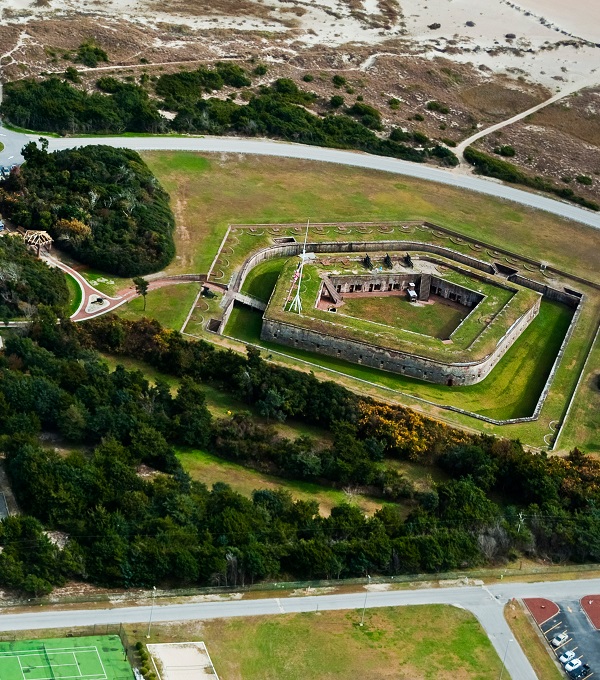 Hike the Trails of Emerald Isle
Whether you're taking in the island's sites on foot or two wheels, there are plenty of scenic trails in Emerald Isle. The Crystal Coast is also home to the Croatan National Forest. This coastal woodland is home to various habitats and ecosystems and is an outdoor enthusiast's paradise! There's a variety of trails that take hikers and their pets through swamplands and even pine forests.
In Emerald Isle, there is the nearly two-mile trail at Emerald Isle Woods Park. The 41-acre park's trail is also part of the North Carolina Birding Trail. Be sure to keep an eye out for several native birds, woodpeckers, and shorebirds. Plus, you might even spot some white-tailed deer and plenty of squirrels. 
Tour Beaufort Historic Site
Another spot to discover the culture of North Carolina is the Beaufort Historic Site. Here visitors can take a tour of the historic homes of Josiah Bell, John C. Manson and more. You can also enjoy guided tours of the county jail, apothecary shop and doctor's office year-round.
If you don't want to walk, hop aboard the double-decker bus for a narrated tour of the historic district. A guided tour of the Beaufort Burying Ground is also available. There, you will hear the tales of the many colorful characters that were laid to rest in the old cemetery. Before you leave, make sure to stop at the Old Beaufort Shop to browse for gifts, souvenirs and handmade items from local artisans.

Enjoy a North Carolina Sunset
There are plenty of stunning sites to see when you visit Emerald Isle, but nothing compares to the breathing sites of the sun setting along the horizon. Catching a sunset is a must-do for you and your family while you visit. These majestic natural masterpieces paint the coastal sky each evening with vibrant hues of orange, red, yellow and purple streaks! Knowing that every priceless sunset will be different gives everyone more reason to enjoy them daily.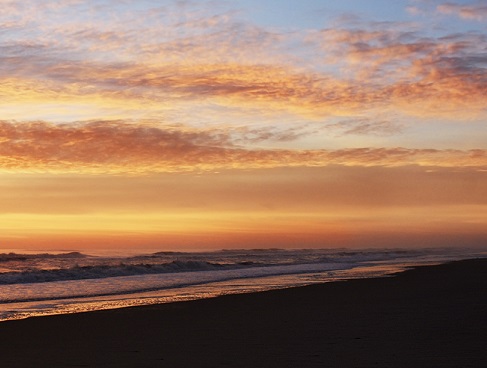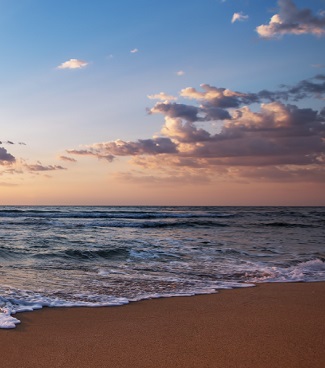 Book Now
From days on the beach to time spent on the trails, there are plenty of free or nearly free adventures to embark on in Emerald Isle. Emerald Isle Realty offers more than 700 vacation rentals ranging from cozy beach condos to charming cottages. So don't wait. Start planning your trip today!
Save it for Later