It's officially a new year and we couldn't be more excited for what's in store! January is traditionally seen as a fresh start and the perfect time to map out personal goals and achievements. No matter how long your list may be, adding a beach vacation to Emerald Isle is an easy choice and could very well check off a few goals on your list.
A coastal getaway has a particular way of renewing our perspectives and inspiring a positive outlook on the new year. Whether you're planning to spend your days exploring the sandy shores of the Crystal Coast or discovering a charming new community, there are new experiences for everyone. Here are five reasons why you should kick the new year off with a beach vacation.
1. There's Always More Outdoors
North Carolina's Southern Outer Bank is covered in natural beauty and offers an abundance of activities for any outdoor enthusiast. Developing a routine of outdoor activity can also be a personal goal you put into action on the Crystal Coast. Spending more time with nature could improve your physical and mental health, while also allowing you to connect with the ones you love most!
There are plenty of breathtaking locations surrounding Emerald Isle. Be sure to check out Rachel Carson Reserve. This natural habitat rests in an estuary where the fresh river and salty ocean waters mix and create diverse habitats.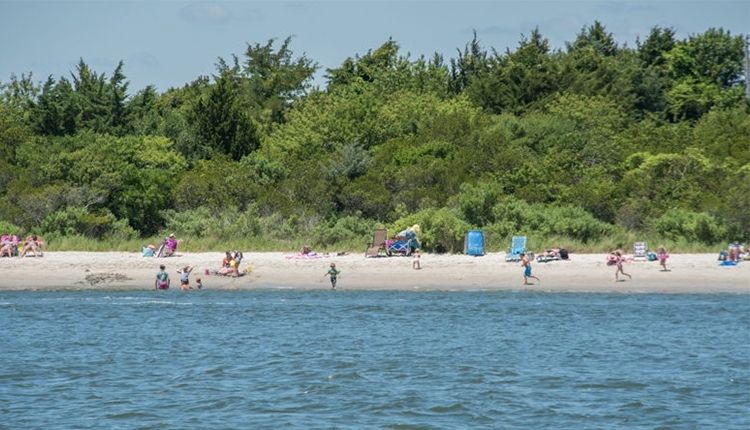 It's also home to a small herd of feral horses and hundreds of species of birds. These natural wonders are the perfect subject for any budding photographer, so keep an eye out. Atlantic bottlenose dolphins, sea turtles and numerous species of fish can also be spotted making their way through the waters.
This area also provides a selection of nature trails for anyone looking to get in more exercise this year. The one-mile-long trail is accessible only at low tide and is perfect for those who enjoy trekking and aren't afraid to get a little dirty. The shorter trail is ideal for both experienced and new hikers alike.
Another way to experience the coastal landscape is with a picnic at Fort Macon State Park. North Carolina is rich in history and Emerald Isle is near the historic site. The park provides visitors with the opportunity to explore the barracks, visit the armories where soldiers stored armor and defenses, and even get up-close and personal with an original cannon.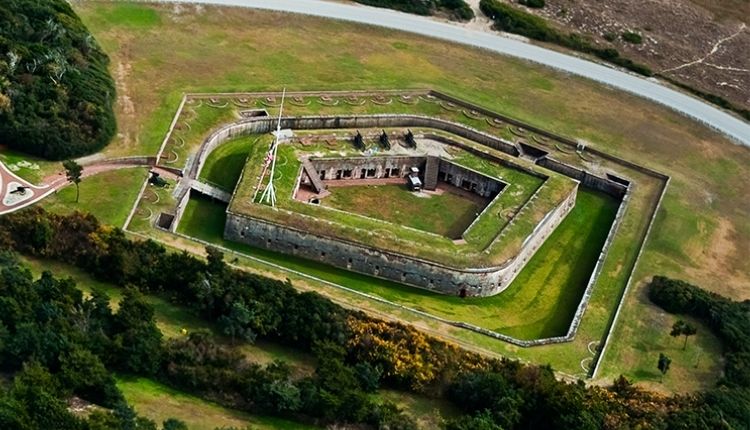 Fort Macon isn't just for those looking to learn something new; you and your family can take a guided tour and even go fishing. Fort Macon's pavilions can be found around the park and are great for an afternoon picnic. It's hard to beat a delicious meal with great views of the park and plenty of room to stretch out and relax.
2. Renew Your Soul
The day-to-day routine can add up pretty quickly following the holidays and sometimes getting away can be just what you need for you and your family. Emerald Isle's easy-going vibes are the perfect ingredients to feeling refreshed and rejuvenated, and you don't have to wait until summer to kick things off.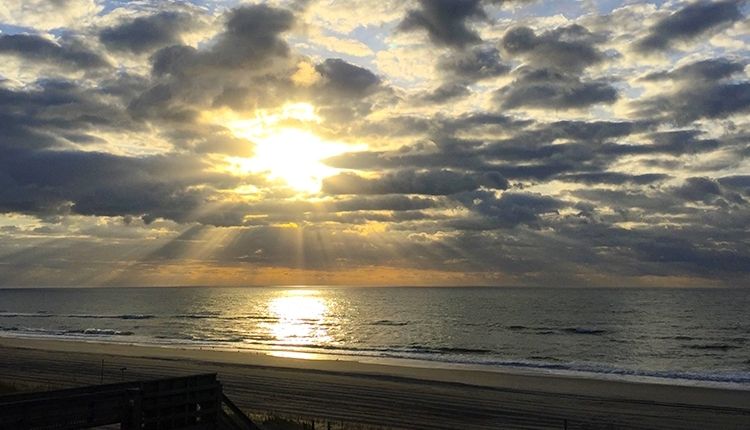 The fresh air and endless ocean views are perfect for clearing your mind and giving yourself that mental reset, even early on in the year. With miles of shoreline, you're sure to find a spot perfect for you and your family to relax and enjoy yourselves. Being by the water feeds the soul and calms the mind.
The sand isn't the only place for finding your inner peace. Be sure to elevate your state of relaxation at Bogue Inlet Pier. This notable hotspot is loved by locals and visitors alike. It's a prime location for fishing, excellent for birdwatching and it's also a great place to take in those ocean views you can't find anywhere else. Pair these views with a soft ocean breeze and you have yourself a very pleasant experience. It's also a prime spot for catching a sunrise. Wake up early and catch the warm sunlight blanket the island or stay until sunset and witness Emerald Isle with a backdrop of oranges and purples like you've never seen before.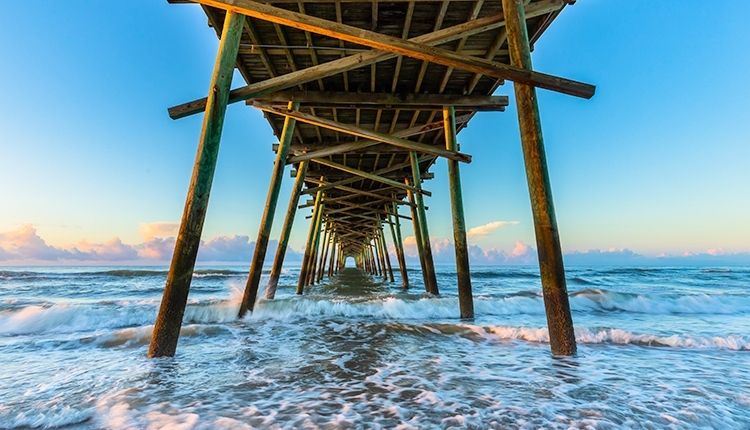 One thing we all want to start the new year with is mental peace. Happiness is the most under-rated and priceless thing, and trips with your family make your favorite people feel loved and content. Time spent by the ocean will put you in a comfortable place, and you will be able to get back to your day-to-day schedule with new vigor and cherished memories.
3. Be the Wave and Stay in Motion
Learning a different skill, pushing boundaries and creating new family stories are what vacations are all about. While enjoying your first beach getaway of the year in Emerald Isle, stay active on the beach.
Walking is a great exercise and pairs perfectly with the soft golden sand. There's no special equipment required, and shoes are totally optional. Walking in the sand burns up twice as much energy, so you're already giving yourself a better workout on the beach than you would on a treadmill. Add some pizzazz to your walk and pick up some coastal treasures along the way. Shelling is a favorite pastime on the Crystal Coast and nothing compares to taking a scenic stroll along the beach, breathing in the fresh ocean air and finding beautiful seashells. Plan an early morning jog if you're looking to take your fitness level to the next level. The beach is even more enchanting at sunrise and there's nothing like finishing your morning workout as the sun is peeking over the horizon.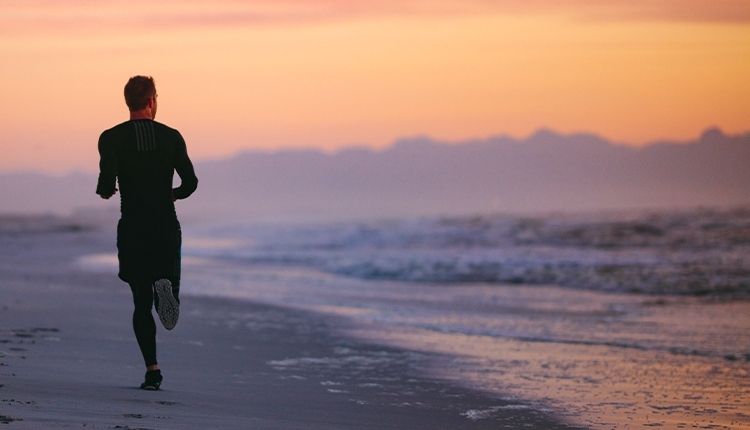 There's more to being active on the beach than moving your legs! Improve your flexibility and increase your strength with yoga or Pilates on the beach. Almost anyone can do these relaxing and grounding exercises. The poses are constantly changing, and the sand provides a comfortable spot to stabilize yourself through each refreshing session. You will never forget clearing your mind with core-strengthening flows along with the sound of the waves. Having fun and staying fit go hand-in-hand in Emerald Isle. The natural landscape of a beach town lends itself perfectly to staying healthy, even during your vacation.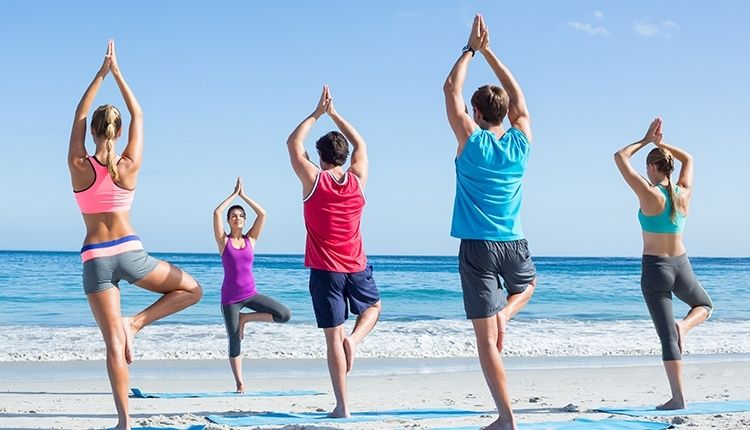 4. Experience and Celebrate Unique Cultures
The Crystal Coast beach communities make up a large portion of the coastline on the southernmost part of the Outer Banks and are perfect for those looking to add more culture into their year. There's quite a bit that makes these communities so unique. While enjoying your beach getaway to Emerald Isle, be sure to venture out and spend the day getting to know one or two of them.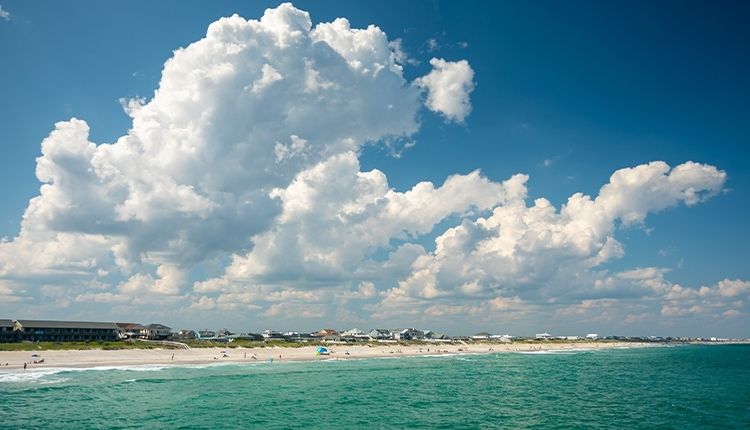 Atlantic Beach is a short drive from Emerald Isle. Visitors and locals can enjoy the wide sandy beaches and the boardwalk, with great shopping and dining options found in the town's commercial district.
Beaufort, another charming community, is one of the most popular towns on the Crystal Coast. As the third-oldest town in the state, Beaufort has a history rich in maritime culture. From the famous underwater pirate ship of Blackbeard to the North Carolina Maritime Museum, Beaufort's extensive maritime history dates back more than 300 years.
Emerald Isle shines on the coast. It's easy to spend an afternoon shopping at some of the most adorable specialty boutiques with local goods or head out for a friendly game of golf. When they're not at the beach, the kids are sure to love visiting the numerous attractions and amusement parks sprinkled throughout the area.
Harker's Island provides visitors with a unique look at the coast. This town is located in the marshy region known as "Down East." More than a third of this Crystal Coast town is covered in water! The island is the perfect destination for anyone who loves adventure and exploring new activities.
Indian Beach is a small, quaint town situated in the middle of the island of Bogue Banks near the tail end of the Crystal Coast beaches. This charming location only takes up a total area of two-square miles and was officially established in 1973. Here, you're sure to find lush coastal forests and beautiful emerald green waters unlike any other.
Morehead City is one of the best fishing spots on the coast. Year-round, numerous fishing charters offer deep sea fishing trips and tours. You'll find plenty of flavorful seafood dining options. Every foodie is sure to find something that they enjoy!
Pine Knoll Shores boasts miles of pristine and secluded beaches. The small coastal town is home to the North Carolina Aquarium. Surrounding the aquarium is the natural reserve known as the Theodore Roosevelt Natural Area, where the whole family can enjoy a hike along this scenic nature trail as you explore the area's natural wildlife and unparalleled beauty.
Salter Path is located on Bogue Banks next to Indian Beach, just minutes from Emerald Isle. Salter Path has a great history and is still known as a fishing village. Its heritage is still visible in the traditional, eye-catching single-story cottages that adorn the landscape. Be sure and chat with the locals. These folks still carry the pride of the area and that unique Brogue accent.
Swansboro, the Friendly City by the Sea, is located on the Water Oak River and Intracoastal Waterway. Visitors can enjoy shopping, dining, beaches, kayaking, and picturesque water views. Many tourists flock to the area because of its historic downtown district and antique shops offering unusual finds.
5. Take Advantage of Charming Coastal Properties and Great Rates
Now that you've learned a little more about the fantastic beach communities that make up North Carolina's Crystal Coast, plan out your next adventure with your friends and family. Emerald Isle Realty has helped visitors create memorable moments on the Crystal Coast for more than 60 years and we're so excited to add another one to the list. We strive to make planning the ultimate vacation easier and have made it simple to find and book the perfect vacation property for your family.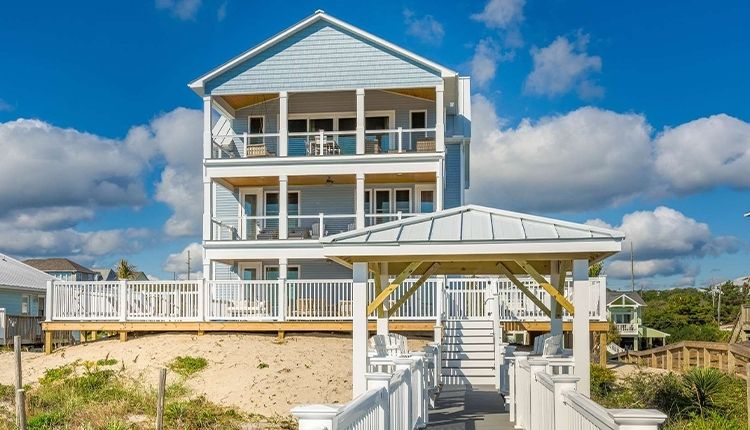 With Emerald Isle Realty's vacation rental search, you can find the perfect rental in the location you prefer, with all of the amenities you want. Customize your search as you narrow down your ideal location, amenities and rate. Scroll through vibrant photos of each property and get to know each home, condo or duplex on a new level.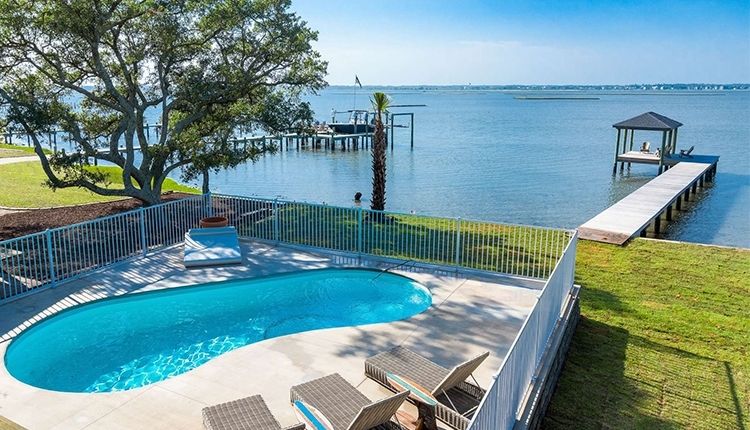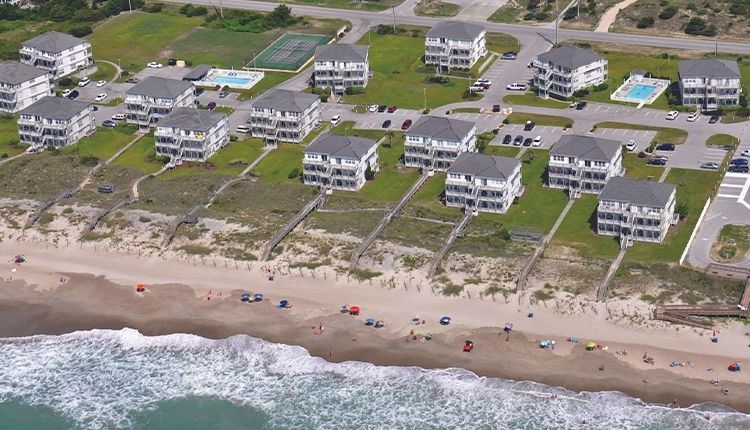 Start the new year off refreshed and relaxed. Discover the adventures and excitement of the Crystal Coast and plan your beach vacation with Emerald Isle Realty for the best rates on a wide selection of vacation rentals.
Save it for Later