The Crystal Coast, part of North Carolina's Southern Outer Banks, is known for its pristine waters and white sand beaches. As one of the state's top coastal destinations, the Crystal Coast is home to some of the most incredible natural scenery and picturesque spots you'll find anywhere along the coast.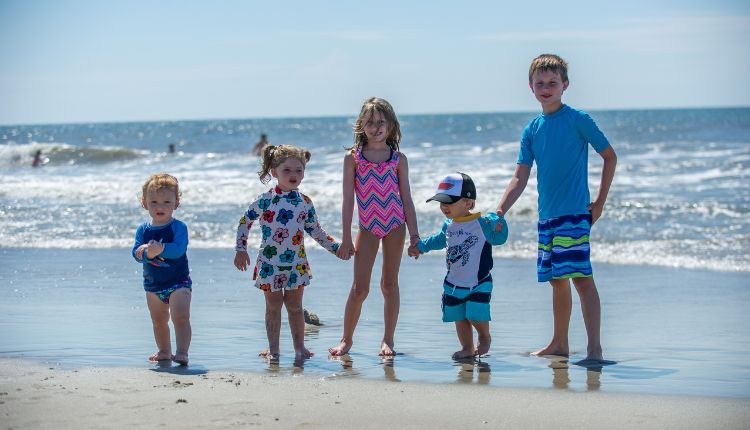 Whether you're enjoying some time away with friends or taking the family for your annual beach vacation, you'll want to remember your trip for years to come. Sure, you could stop by the souvenir shop for a t-shirt but why not use your phone to capture the perfect photos of your beach vacation at some of the most Instagrammable spots along the Crystal Coast!
Endless ocean views on Crystal Coast beaches make the perfect backdrop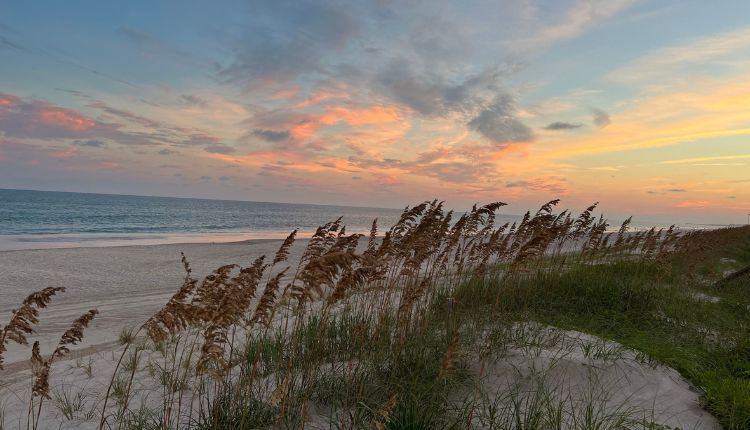 The beach is one of the best spots to capture an Instagram-worthy photo along the Crystal Coast. Spend your days beachside, soaking up the coastal vibes and taking in the sprawling sand dunes and endless ocean views. From morning strolls on the beach to finding the perfect shell or beach glass to frolicking in the waves, you're sure to capture moments from your beach vacation that will be cherished for a lifetime.
Capture fun photos on the water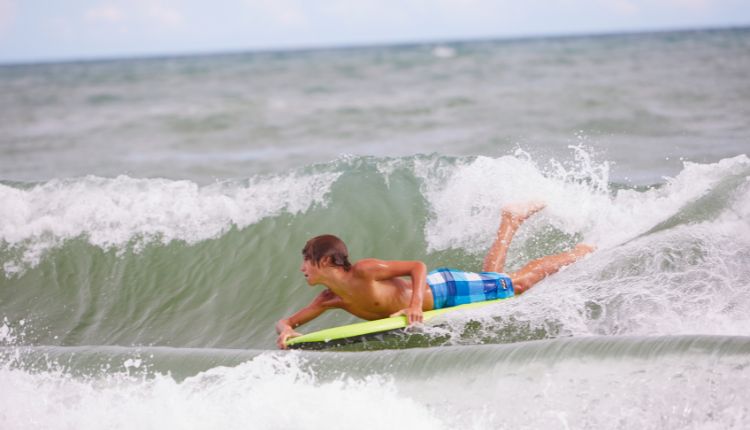 One of the main attractions of the Crystal Coast is the sparkling waters of the beautiful Atlantic Ocean. Whether you are touring the waterways on a paddleboard, gliding along Bogue Sound in a kayak or catching a wave on a boogie board or surfboard, you'll find plenty of ways to get out on the water and capture some fun photos!
Fill your album with breathtaking views from Bogue Inlet Pier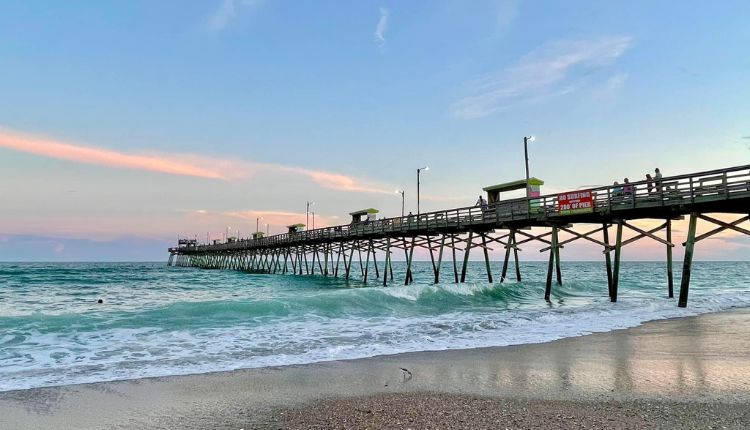 A seaside wonder you'll want to visit for some memorable photos is Bogue Inlet Pier! While it's gained quite the reputation as a prime location for fishing, it's also excellent for birdwatching and taking in the breathtaking views of the shoreline. For an even more Instagram-worthy shot, capture a few photos underneath the pier as the sun is beginning to rise or set, painting the skies with vibrant hues of orange, purple and red.
Cape Lookout National Seashore is a hotspot for stunning views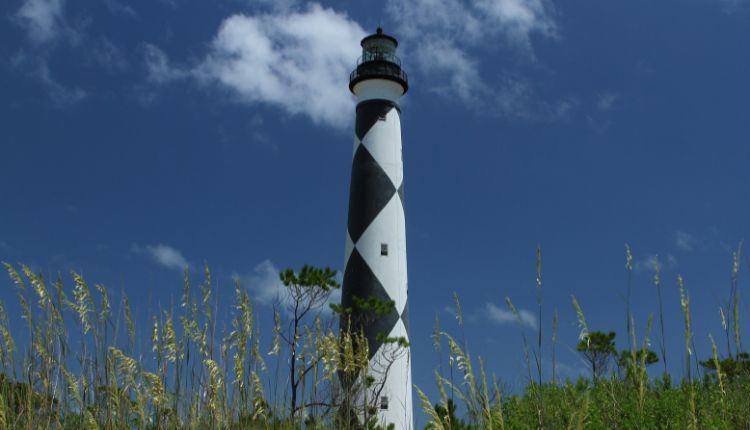 Another hotspot for stunning coastal views is Cape Lookout National Seashore! Take a ferry to explore this 56-mile stretch of undeveloped barrier islands, which provide locals and visitor alike with some unique views for photography.
Cape Lookout National Seashore is home to the Cape Lookout Lighthouse, also known as Our Diamond Lady. This beautiful, iconic structure is the perfect background for that vacation selfie or a new wallpaper for your phone. The national seashore is also home to wild Banker horses and various coastal birds, and is a great spot for fishing, swimming and shelling.
Scenic shots abound at The Point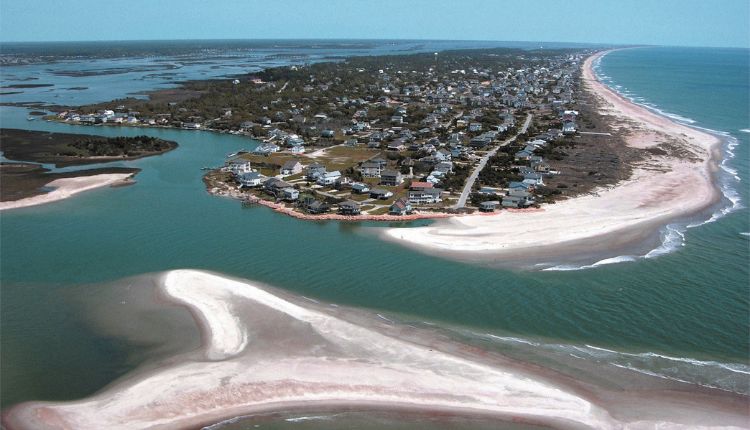 The Point in Emerald Isle is located at the westernmost tip of Bogue Banks, where Bogue Inlet meets the Atlantic Ocean and Intercoastal Waterway. The area sits directly across from Bear Island and Hammocks Beach State Park and offers some of the most beautiful ocean and sound views. It's also a hotspot for fishing, shelling and capturing photos of the magnificent views.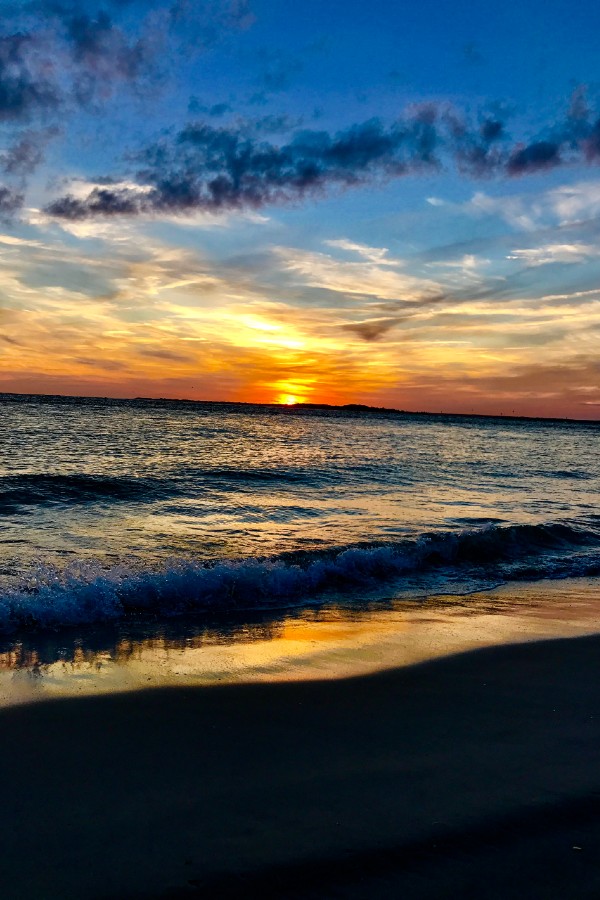 End the day with a visit to The Point for some of the most spectacular sunset views on the coast. From the muted hues of red, orange and pink, to the quiet whisper of the sun dropping behind the horizon, North Carolina sunsets are one of the best natural wonders you can experience outdoors.
Snap a photo of the infamous wild horses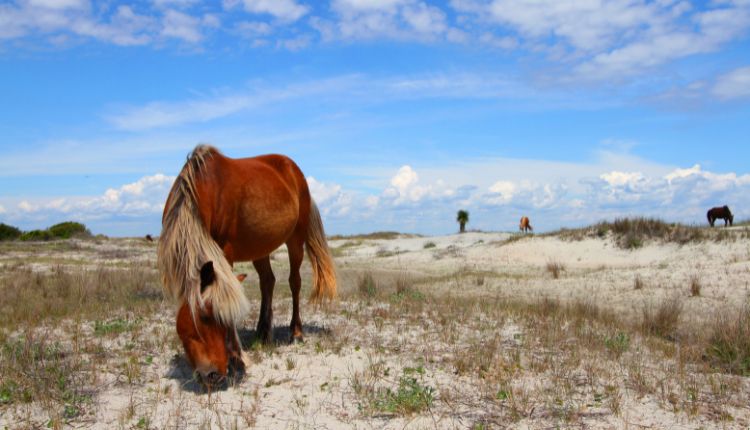 One of the allures of North Carolina's Outer Banks are the wild horses of Shackleford Banks, said to be descendants of Spanish mustangs, who have roamed the shoreline and maritime forests of the remote island for hundreds of years. Boat tours and ferry services are available to take vacationers to the barrier island for a chance to spot these magnificent creatures and spend time exploring the island, swimming, fishing, shelling and more. You'll find endless opportunities to capture some amazing photos!
Venture off-road for scenic shots at Croatan National Forest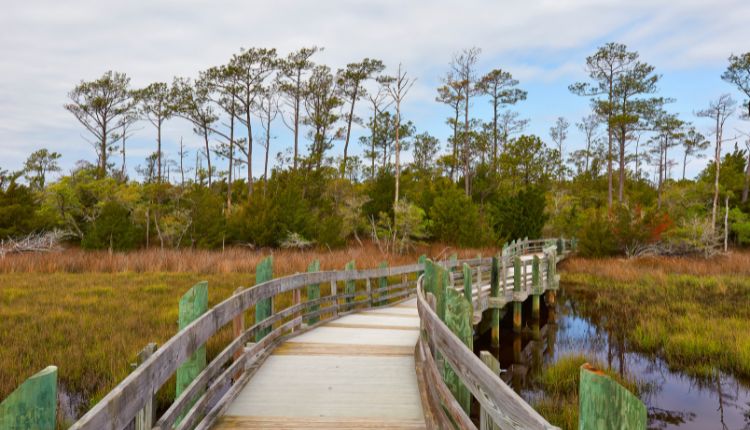 Croatan National Forest is a coastal woodland that is bordered on three sides by bodies of water – including the Neuse River, Bogue Sound and White Oak River. The area is home to various habitats and ecosystems that any outdoor enthusiast will enjoy taking pictures of! Take on one of the trails and venture through swamplands and even pine forests. The diverse landscape offers plenty of opportunities for wildlife viewing and the birdwatching is also incredible, with several sites that are designated points along the NC Birding Trail.
Capture a moment in history at Fort Macon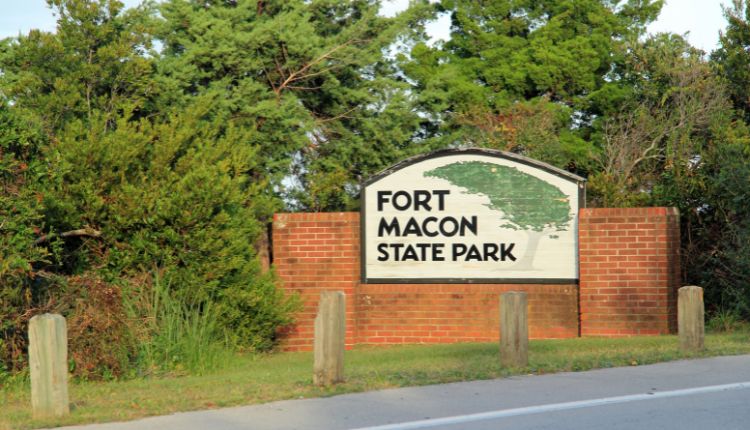 Fort Macon State Park is one of the most visited state parks in North Carolina for good reason. In addition to guided tours through the 19th-century fort, Fort Macon also has scenic nature trails and a swimming beach, making it the perfect attraction for history buffs and adventurers alike.
Take photos on a tour of historic Beaufort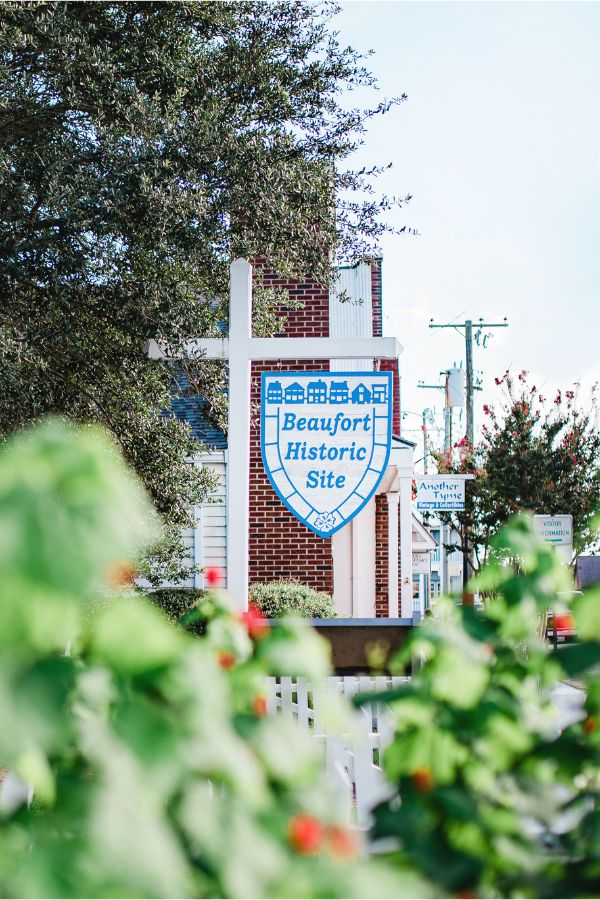 For some inland photo ops, a tour of Beaufort, "America's Favorite Small Town," is a great way to get a look at the historic homes and buildings, small-town streets and scenic waterfront that make this town so lovely. Go behind-the-scenes of the colonial homes that date back to the 1700s and learn about the town's vast history on a walking tour at Beaufort Historic Site.
Get stunning photos at Rachel Carson Reserve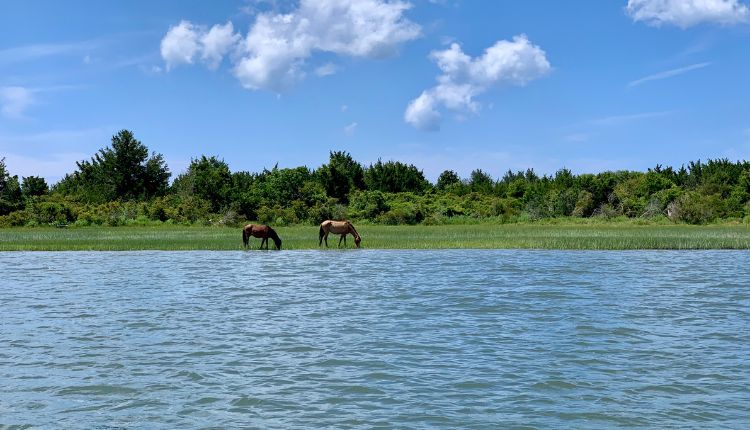 Located just south of Beaufort, directly across Taylor's Creek, is the Rachel Carson Reserve. It consists of several small islands including Carrot Island, Bird Shoal and Horse Island. This 2,000-acre area is in an estuary where fresh river and salty ocean waters mix, making it a suitable home for a diverse array of habitats, animals and plants. Here you can explore two different walking trails which showcase a variety of coastal habitats and snap stunning photos of living shorelines, the wild horses, ducks and other shorebirds.
Photo ops abound on Bogue Sound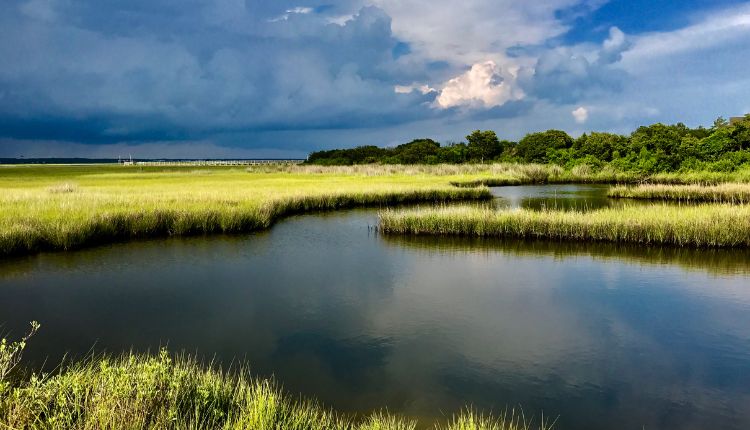 Bogue Sound is a cherished area along the Crystal Coast that happens to be one of the most popular backdrops for many beach vacations. Explore the natural surroundings and unspoiled beauty of Bogue Sound with its vast mazes of tidal creeks and saltwater marshes from your backyard, boat, dock, kayak or paddleboard. Keep an eye out for a view of the wildlife and other coastal creatures that call the sound home.
Capture your adventures along the Intracoastal Waterway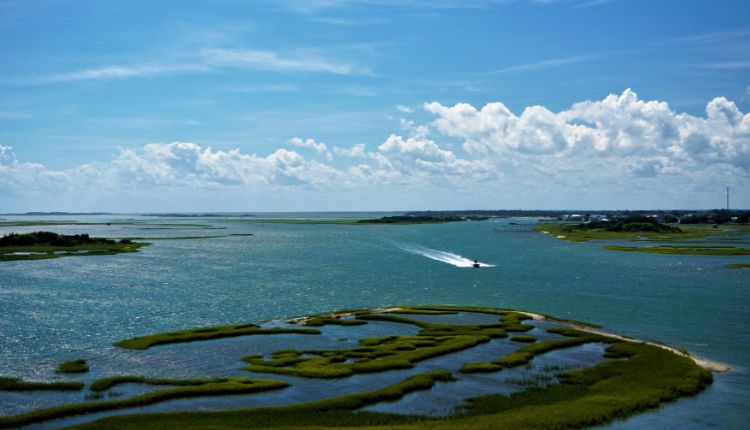 The Intracoastal Waterway runs along the North Carolina coast and is filled with barrier islands, inlets and channels that offer endless opportunities for exploration. Travel the waterway by boat or kayak for amazing views of the coastal landscape and wildlife that inhabit the area. Rich in natural beauty and boasting an abundance of outdoor recreation and activities, these marshy waterways are a cherished destination for anglers, adventure seekers, nature enthusiasts and anyone who is looking to see an unforgettable sunset.
Snap a few pics at the Theodore Roosevelt Natural Area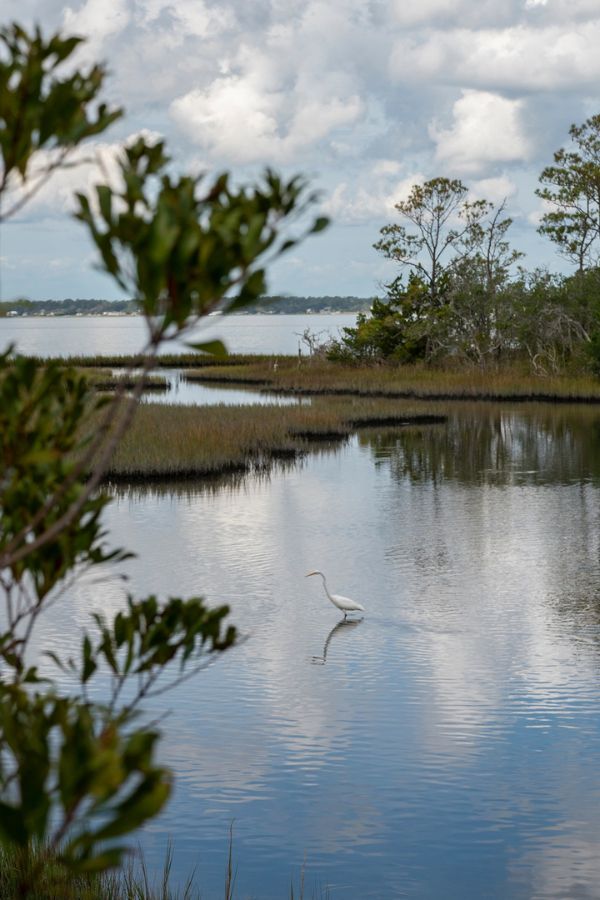 For incredible views of the coast's natural landscape a visit to the Theodore Roosevelt Natural Area is a must. Grab your hiking boots and head out on one of the two trails that wind through dunes and marshes. There are benches along the trail, as well as wildlife viewing areas perfect for taking in the amazing views of the coastal scenery and hundreds of bird species that call these marshes home each year. The area is located next to the North Carolina Aquarium in Pine Knoll Shores, which makes it a great spot for a fun day out with the family.
Find eye-catching scenic spots throughout Morehead City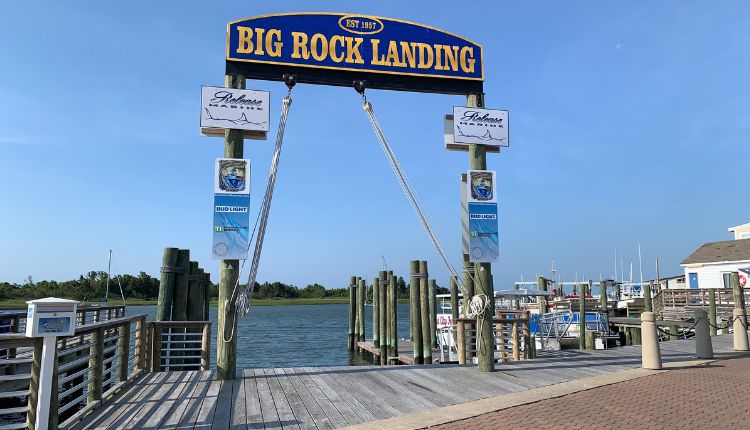 Morehead City's downtown area runs along the waterfront and features an array of local restaurants, pubs and shops. Take a stroll along the waterfront to enjoy the views of Sugarloaf Island and the Harbor Channel and watch the local charter fishing vessels coming and going out of the harbor. Morehead City is known a one of the best fishing spots on the North Carolina coast and home to the annual Big Rock Blue Marlin Fishing Tournament, where hundreds of boats compete for thousands of dollars.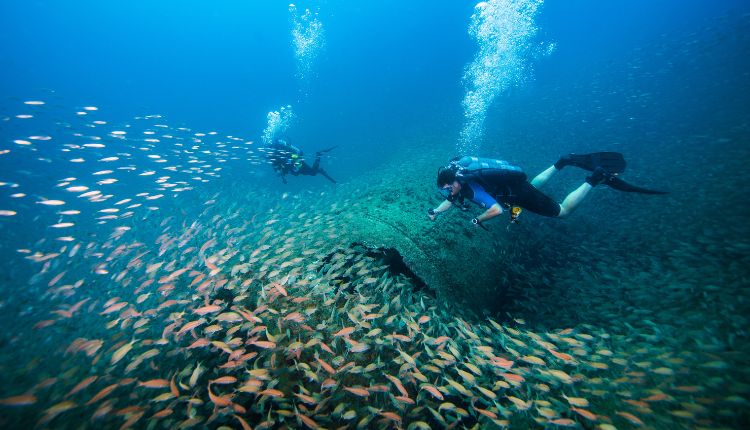 Shipwreck diving is another popular activity for vacationers to the Crystal Coast and Morehead City is the top wreck-diving destination in North Carolina. Local dive companies offer various trips if you want to explore these historic sites. This underwater adventure makes for a truly unique photo op and experience that will be remembered for years to come.
Hoop Pole Creek Nature Trail is filled with scenic photo spots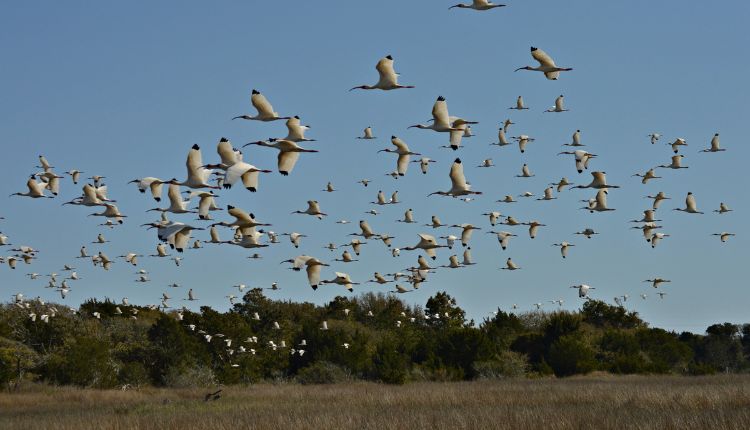 The Hoop Pole Creek Nature Trail is a one-mile round-trip hiking trail in Atlantic Beach that is accessed from the parking lot of the Atlantic Station Shopping Center. The trail takes hikers through a maritime forest that leads to views of a salt marsh and the estuary where Hoop Pole Creek flows into Bogue Sound. Hikers have plenty of opportunities to see a variety of songbirds, wading birds and birds of prey. There's also deer, raccoons, turtles and other wildlife that call the area home.
Get incredible photos at Bear Island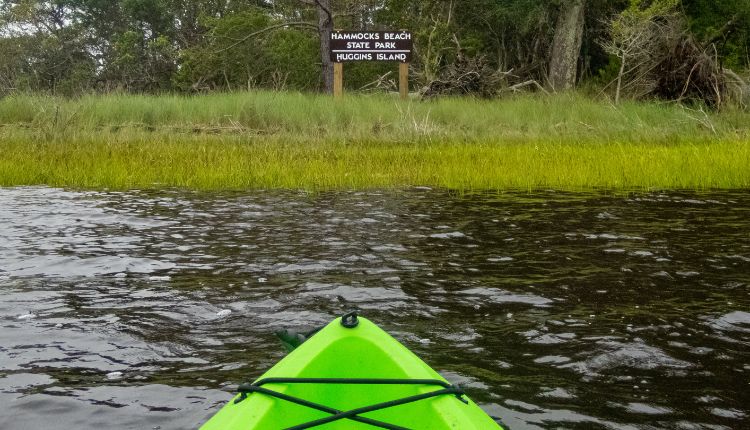 Rent a canoe, kayak or paddle board from a local shop and spend the day exploring the waters around the undeveloped barrier land of Hammocks Beach State Park on Bear Island. Bear Island is one of the most beautiful beaches on the East Coast with miles of unspoiled beaches and maritime forests. There are several paddling trails that lead to marshes and the unspoiled maritime forest at Huggins Island. From fishing and swimming to picnics and shelling, you'll have plenty of opportunities to capture some incredible family vacation photos on your journey through the coastal waters.
Grab a pic from your vacation rental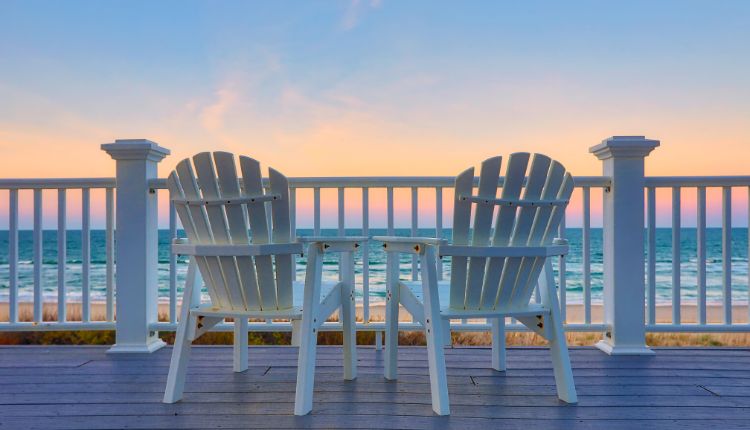 Awaken each morning in your own private beach house to a front row view of the Atlantic Ocean, look for dolphins leaping in the water and watch as pelicans skim over. Emerald Isle Realty offers a great selection of oceanfront vacation homes with stunning ocean views and the beach just a few steps away.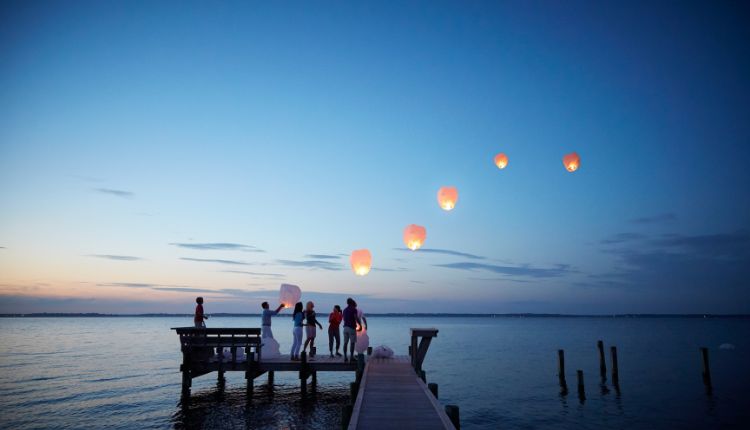 For those that prefer to be up-close to the pristine natural setting of creeks, marshes and Bogue Sound, our soundfront vacation homes are perfect for swimming, boating, fishing, kayaking, paddle boarding and more. Enjoy Bogue Sound as your backyard with the beach just a short stroll away.
Picture yourself on an Emerald Isle getaway today!
Start planning your Crystal Coast getaway today with Emerald Isle Realty! With plenty of family-friendly attractions, charming communities and more than 700 rental properties, you are sure to find the perfect photo spots to capture memories of your Crystal Coast beach vacation.
Special thanks to Sam Bland & Jim Snyder for their photo contributions.
You May Also Like:
A Beginner's Guide to the Crystal Coast Beach Communities
Hidden Gems on North Carolina's Crystal Coast
Ultimate Guide to Outdoor Activities and Things to Do in Emerald Isle
Save it for Later