As Labor Day weekend draws near and the kids gear up for the return to school, this is the ideal time to embrace a spontaneous beach getaway before the full embrace of fall takes hold.
Get ready to be captivated by the alluring charm of North Carolina's Crystal Coast! This sun-kissed haven boasts miles of unspoiled shoreline that beckon for your attention. Whether you're seeking a final exhilarating adventure with the family or a swift romantic escape for couples, look no further! Allow these exciting ideas to ignite your imagination for the ultimate getaway to the picturesque Emerald Isle, NC.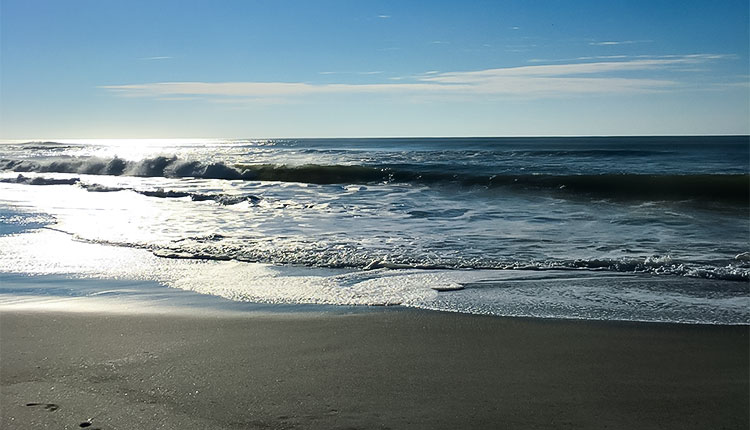 Immerse Yourself in Relaxation
Get ready for a beachside escape that's all about pampering yourself and unwinding in style! Emerald Isle Realty has some of the finest vacation rental properties on the Crystal Coast. Prepare to be dazzled by our stunning vacation homes, each lavishly equipped with top-tier amenities, and perfectly positioned near an exciting array of family-friendly attractions.
If you're a couple seeking an intimate luxury getaway, look no further than our exquisite selection of luxurious condos. Elevate your vacation with access to exclusive condominium clubhouses, impeccably designed pools offering sweeping ocean vistas and unbeatable proximity to the beach.
For families looking to embrace opulence on a grander scale, our oceanfront rentals are the answer. These hidden treasures cater to groups of any size, boasting commanding positions along the coastline, with uninterrupted views of the majestic Atlantic. Enjoy a plethora of upscale amenities without compromising on privacy.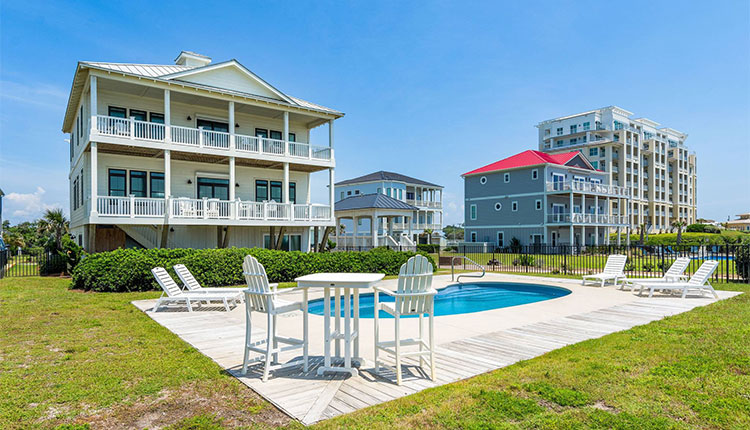 Don't wait another moment to embark on your dream vacation, dive into our extensive inventory of vacation rentals today! Explore options based on your desired number of bedrooms, preferred locations, rental types, and even sought-after features like inviting hot tubs, refreshing pools, or convenient pier/dock access. No matter which retreat you choose, picture yourself sinking your toes into the soft sand and basking in the warm embrace of the sun in no time. Your perfect beach getaway starts here!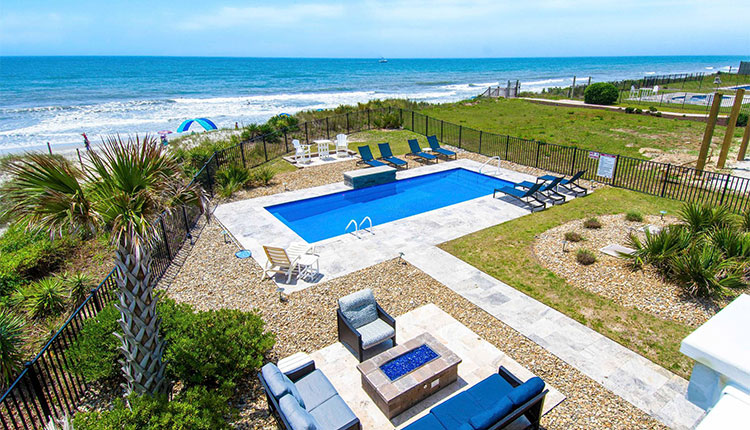 Explore The Crystal Coast
Prepare for an exciting adventure as you explore the array of vibrant towns along the Southern Outer Banks! Your journey through Emerald Isle and the surrounding communities of the Crystal Coast promises a wealth of experiences waiting to be discovered.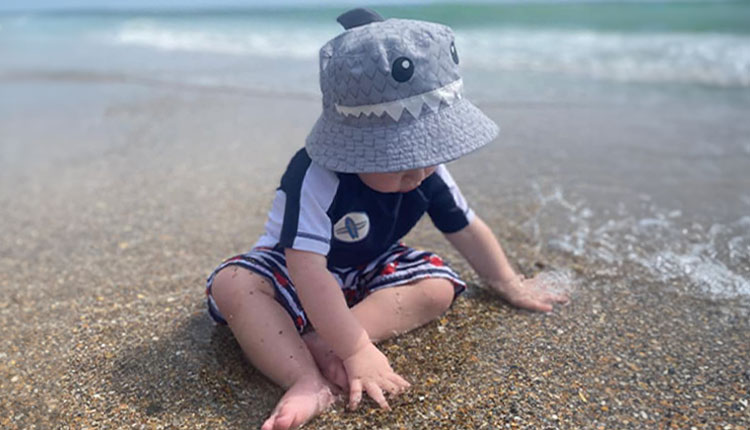 Unveil the treasures of these coastal havens, where sun-kissed beaches stretch endlessly, inviting you to luxuriate in ultimate relaxation. Whether you prefer to bask in the sun with a compelling book or share a delightful picnic with your loved ones, the gentle sea breeze and soothing waves will invigorate your spirit like never before.
If you're on a romantic getaway, plan a walk on the beach with your someone special at sunrise or sunset! The sunrises and sunsets on the Crystal Coast are second to none. Gaze upon the horizon as the sun paints the sky with vibrant hues, welcoming a new day of endless possibilities. And as evening descends, feel the tranquil beauty wash over you as the sun gracefully bids farewell, casting a golden glow upon the sparkling waters, creating unforgettable moments of tranquility and wonder.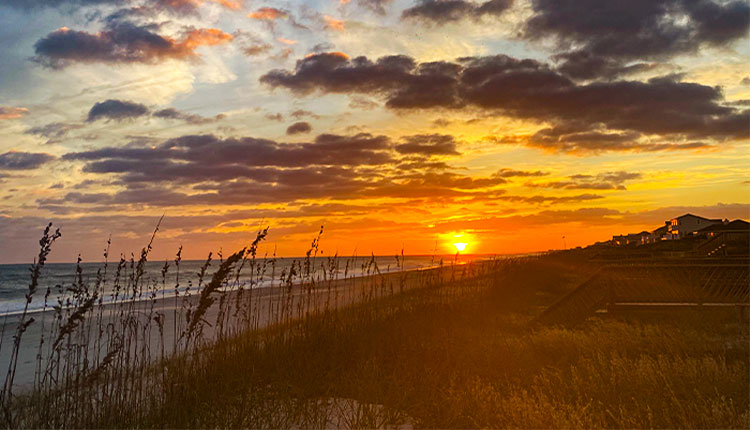 The Crystal Coast is a diverse destination with more than a shoreline offering adventure. While North Carolina's coastline has long captivated beach enthusiasts and water sports aficionados, the charm of the Crystal Coast's communities presents an unmatched opportunity for both visitors and locals to truly immerse themselves in the awe-inspiring landscape.
Whether you're in the mood for tranquil strolls or exhilarating treks, the Crystal Coast boasts an array of hiking and biking trails that lead to jaw-dropping vistas. Load up your canteen, secure those hiking boots, and get set to embark on an entirely new kind of journey during your exhilarating Labor Day getaway.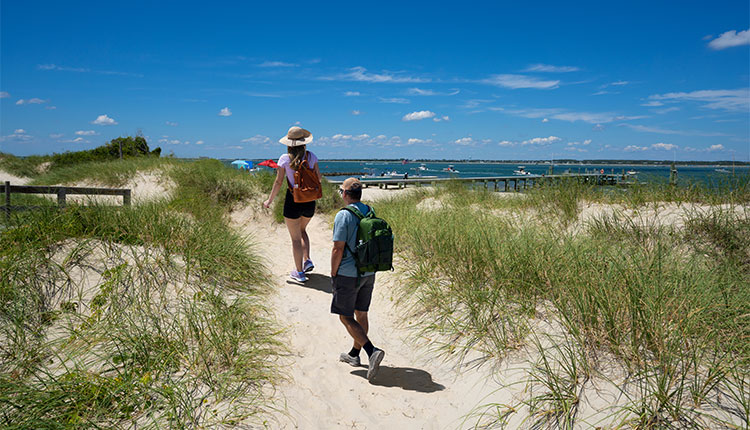 The Crystal Coast takes pride in its steadfast commitment to conserving its unique coastal ecosystem. Immerse yourself in the awe-inspiring natural beauty with an ecology tour that spans both land and sea. This adventure might unveil encounters with wild horses, playful dolphins, the discovery of cherished seashells and even the exhilarating opportunity to try your hand at snorkeling!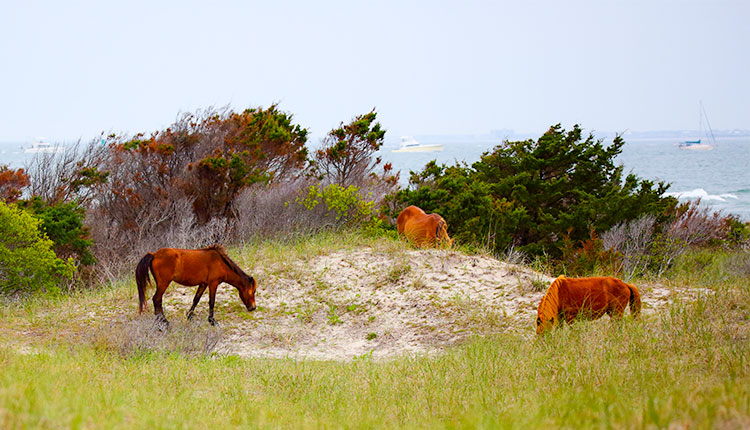 And for those seeking romantic moments, look no further than a leisurely cruise through the tranquil waters of Bogue Sound. Let the scenic wonders of the Crystal Coast envelop you and your significant other as you create cherished memories amidst the serene splendor of this breathtaking locale. Your journey through this coastal paradise promises to be an unforgettable one!
Sprinkle in Food & Fun
Get ready to transform your Labor Day vacation into an unforgettable journey filled with moments that whisk away the stress of daily life! Allow us to guide you in embracing the true essence of relaxation and island vibes in the enchanting haven of Emerald Isle. And what's our recipe for an exceptional getaway? It's all about savoring delectable food in the company of great friends. From savoring fried seafood against breathtaking backdrops to indulging in locally crafted brews, your palate is in for a treat. Dive into our curated list of local restaurants that serve up an exquisite array of culinary delights, spanning from irresistible seafood to tantalizing Italian dishes and even the most divine desserts.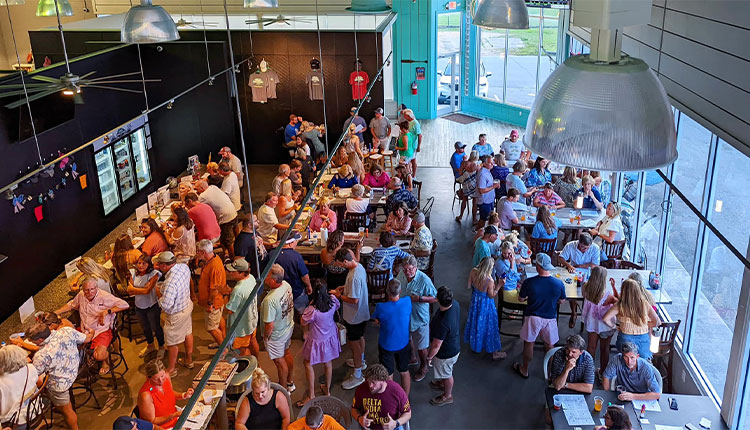 But that's not all—immersing yourself in the coastal culture during your Labor Day escapade is an absolute must! Grab a fishing pole and embark on an angler's adventure. Feel the rhythm of the ocean, absorb the serene views, and create memories that will last a lifetime. Whether you're angling offshore, inshore, from the pier, or the surf, the Crystal Coast reveals itself as a haven for every fishing enthusiast, catering to those who fish for sport, sustenance or simply for the joy of it.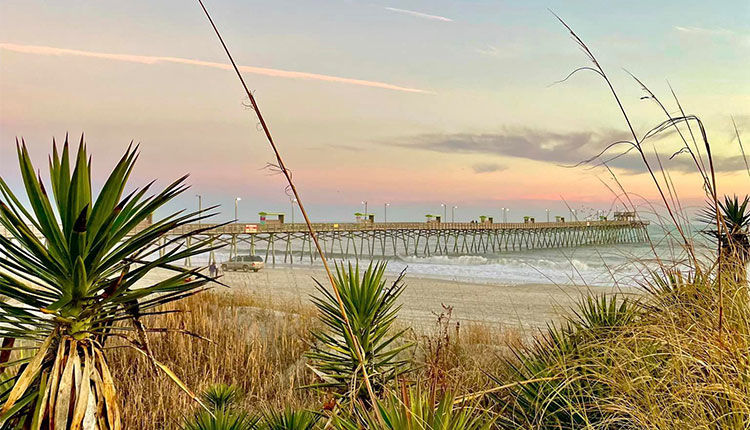 Bask in the expansive playground of the Atlantic Ocean and the intricate network of waterways that weave through the Southern Outer Banks. With an abundance of public access points, gearing up with your trusty tackle box and fishing rod will become an instinctive part of your daily routine.
For those seeking an exhilarating adventure as a means of unwinding, we've got you covered! Ride the waves like a pro after exploring our selection of local surf shops or soar above Emerald Isle on a heart-pounding parasailing adventure. If you're a more active soul yearning to conquer the waters without pushing the limits, consider renting a paddleboard or kayak, an experience that reveals Emerald Isle's splendor in all its glory. And if you find yourself in this category, our soundfront vacation rentals are tailor-made for you, ensuring you're just steps away from the calm waters of Bogue Sound.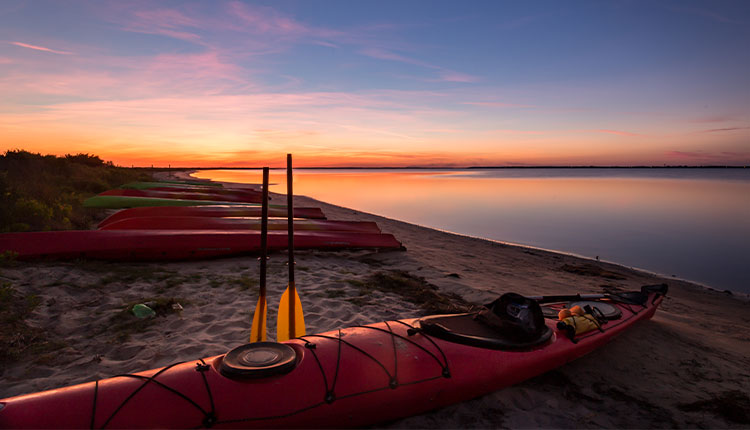 Book Today
Wave goodbye to staycations and seize the opportunity to make this year's Labor Day an extraordinary memory! Don't settle for another "chill" weekend at home, let Emerald Isle Realty elevate your experience, and schedule the greatest of all trips to the enchanting Crystal Coast today. This is your chance to create something truly remarkable for yourself, your cherished family, and your dearest friends. Let your Labor Day vacation be a symphony of adventure and unbeatable memories—start planning your sensational getaway now!
Save it for Later