Looking for a cure to your wintertime blues? A winter getaway that includes a salty sea breeze with sand between your toes might be the perfect solution to combat your winter conditions. The beaches are less busy meaning you are guaranteed to find some great rentals and experience an escape from your regular winter schedule. Here are some of the top seven reasons as to why your next winter vacation should be spent in Emerald Isle, NC!
Relax During the Off-season on Bogue Banks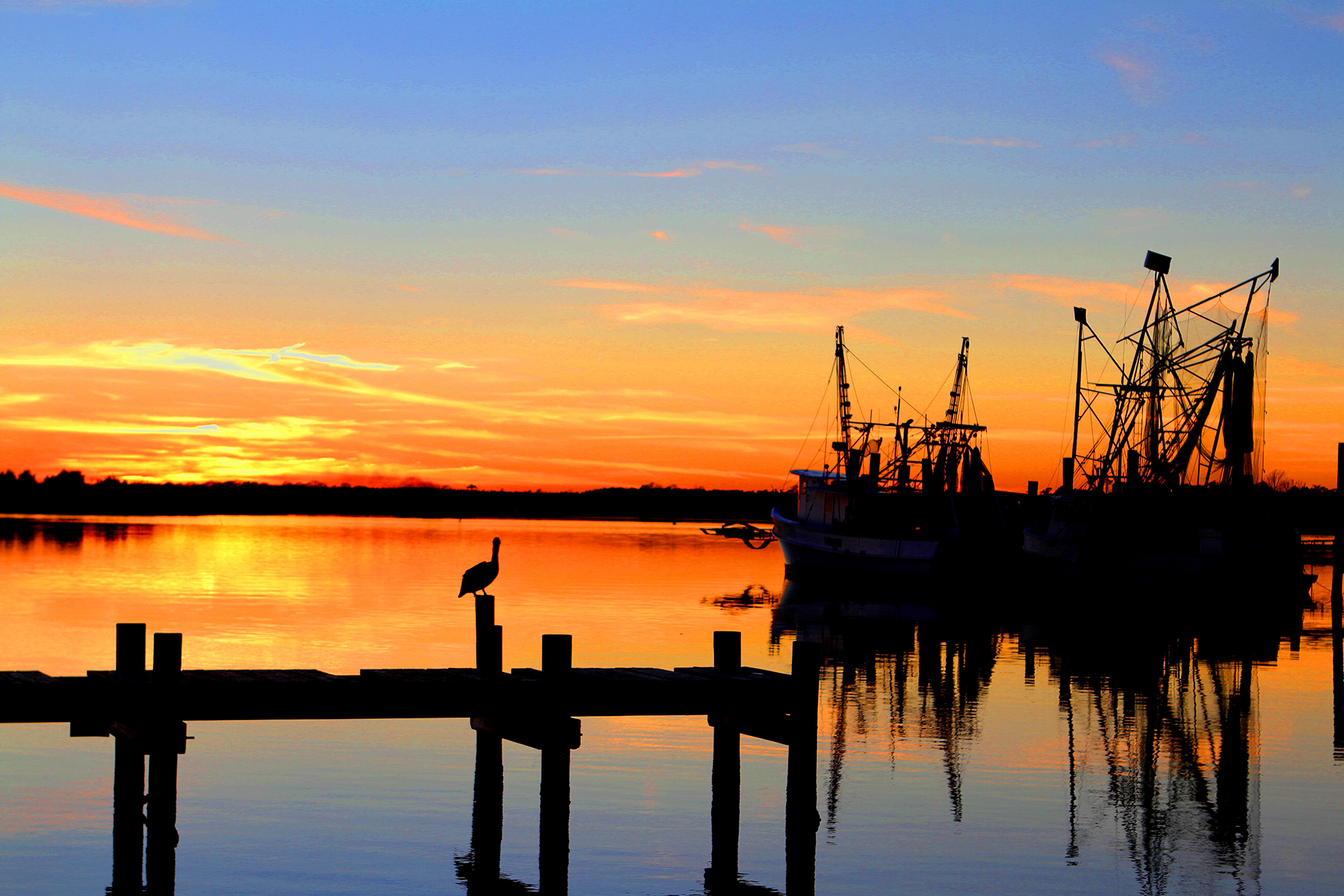 Off-season on Bogue Banks is a secret Emerald Isle treasure few know about. During the summer season, Bogue Banks is a popular destination spot for travelers alike for great outdoor activities like fishing and kayaking. However, during the wintertime, you still get to do these awesome activities along with taking in some amazing views. Nature lovers will have extra appreciation for the seclusion Bogue Banks offers, truly allowing visitors to take in the beauty surrounding Bogue Banks.
Discover Stunning Vacation Rentals for Any Lifestyle

If it's family reunion for several weeks or a couple's anniversary retreat, you're sure to find a vacation rental in Emerald Isle that is perfect for your travel needs.  Emerald Isle Realty offers an extensive variety of vacation homes.
During the winter, long-term and short-term weekend rentals are typically available, depending on the home's availability. With holidays like Martin Luther King Jr. & Presidents' Day falling in the winter, it's worth booking your rental for an extended stay. Renting during the winter months also means you can occasionally find a good holiday deal for your upcoming vacation. Some of these winter monthly rentals feature amenities that include game rooms, hot tubs, heated pools, and large entertaining areas ideal for your family's gathering.
Embrace Your Inner Foodie!

One of the best parts of going on vacation is knowing you get to indulge in local delicacies. The Crystal Coast is notorious for having some of the best oysters around. Oyster season begins in October and goes until March, nominating winter as the prime time to make oysters your next main dinner dish. North Carolina's inlets give oysters a unique flavor; a flavor you must taste! Be on the lookout for any oyster and seafood festivals happening in the nearby areas and for any oyster specials and deals restaurants may be offering.
Bring Your Pet with You on Vacation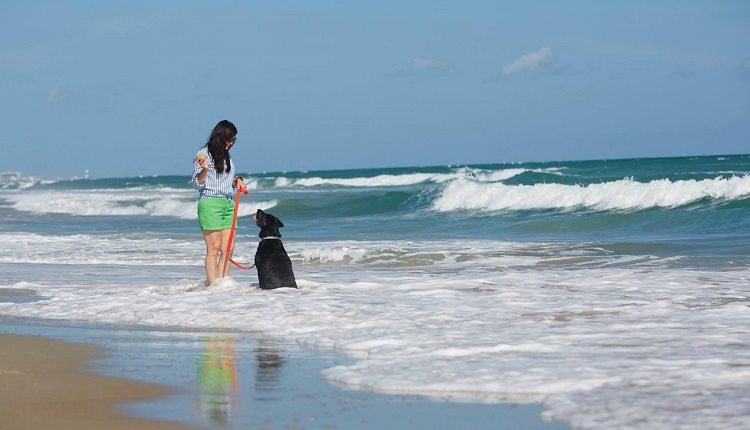 The holidays are meant to be spent with family and friends. By that, we mean with your little furry friends too! Many of the beaches and rentals in Emerald Isle love your pets' company just as much as you do. Your dog can soak up the sun and splash in the waves without you ever having to worry about leaving them behind. Before you head out to the coast, check your local beaches' animal regulations and laws to make sure you and your pet make the most of your trip to Emerald Isle.
Explore a Variety of Things to Do on the Coast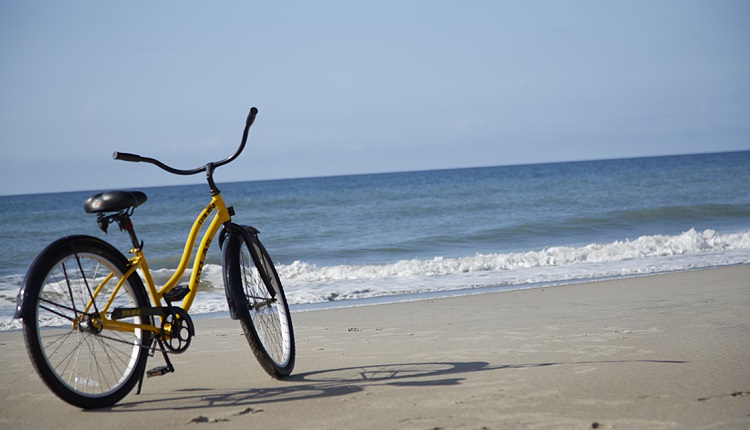 There is so much to do in Emerald Isle, but nothing quite surmounts to the beauty of bird watching. The Crystal Coast is known for its wildlife diversity and the splendor of land meeting sea. Throughout the year, including the winter season, you are sure to spot various species of birds throughout the area like sea gulls, Eastern Bluebird, and the Brown Pelican. Grab your binoculars- there's so much to see!
The Outer Banks also provides a perfect shopping experience for some much needed retail therapy! So whether you are looking to finish your holiday gift shopping or simply treating yourself, there are so many one-of-a-kind specialty shops, seaside shopping centers and plazas that can fulfill all your winter shopping needs. Regardless if you forgot to pack a sweatshirt or you're buying a historic antique for your mom's Christmas present, these stores have something perfect for everyone.
Celebrate the Season with Fun Winter Events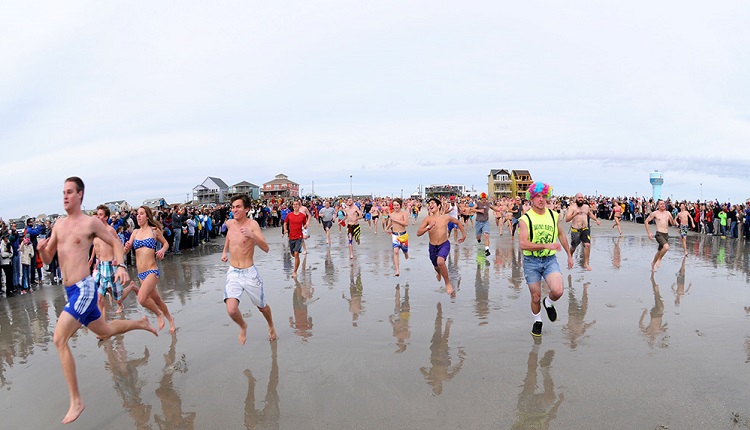 The Crystal Coast loves the winter season! In Emerald Isle and nearby towns, there are plenty of holiday & winter celebrations taking place.
The Beaufort Holiday Artwalk and Christmas Candlelight Home Tour takes place in December with new artists featured on the artwalk. Tour old homes in Beaufort on a double deck bus with carolers from local churches on the Candlelight Home Tour.
If you're feeling gutsy on New Year's Day, join us at the Alfred B. Cooper Memorial Park in Atlantic Beach for the Penguin Plunge!
During February, Morehead City, NC hosts the annual Carolina Chocolate Festival at the Crystal Coast Civic Center. Festival goers can sample and purchase an assortment of chocolate goodies while enjoying other fun activities such as cake walks and a chocolate pudding contest.
Now is a better time than ever to start thinking about your options for a winter getaway to the coast of Emerald Isle, NC. From condos & duplexes, to oceanfront & luxury rentals, Emerald Isle has the perfect property to battle your winter woes. Find yours today!